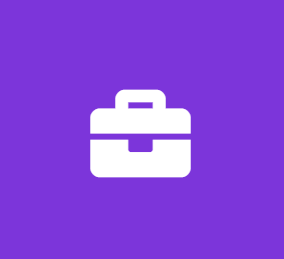 Junior Software Developer
Smart Beat
Software Engineer Full Time
Smart Beat is looking for full-time software developers to build out our IoT platform. This is a cutting-edge design job where you will learn a number of new technologies. This is a dream for someone with great aptitude for programming languages who likes to take projects from inception to completion.
Needs to understand OOP.
Apply if you match two or more of these requirements:
Strong web development (Javascript, Angular or React is a bonus)
Mobile development experience (Android or iOS)
Experience using Test-Driven Design (unit tests, integration tests)
Ability to troubleshoot bugs and interface with users
Occasional evenings and weekends may be required during key launches.
We are a high-tech startup with a product already on the market, positioning ourselves to exit in the coming 6-12 months. There is a possibility of qualifying for stock options as compensation and/or bonuses.
Job Types: Full-time, Part-time, Contract
Salary: $17.00 to $20.00 /hour
Contract Length:
Contract Renewal:
Full Time Opportunity:
Additional Compensation:
Work Location:
Benefits:
Flexible schedule
Professional development assistance
Working days:
Monday
Tuesday
Wednesday
Thursday
Friday
Typical start time:
Typical end time:
This Job Is Ideal for Someone Who Is:
Dependable -- more reliable than spontaneous
Detail-oriented -- would rather focus on the details of work than the bigger picture
Achievement-oriented -- enjoys taking on challenges, even if they might fail
Autonomous/Independent -- enjoys working with little direction
Innovative -- prefers working in unconventional ways or on tasks that require creativity
This Job Is:
A job for which all ages, including older job seekers, are encouraged to apply
Schedule::