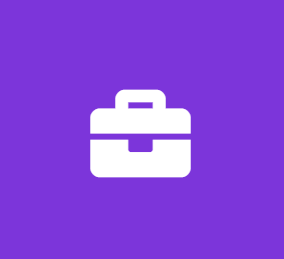 Class of 2020: Marketing and Communications Summer Intern
Take-Two Interactive Software, Inc.
Marketing Internship
INTERNSHIP PROGRAM OVERVIEW
The Take-Two Interactive Internship Program is designed with the intent that students walk away with meaningful learning experiences that enhance both their personal and professional development goals. T2's Internship Program also serves as a gateway to building a talent pool of rising stars for permanent roles.
Our interns gain substantive, first-hand business insight while building upon professional skills. Interns will gain hands-on exposure in the area(s) of their desired interests as well as participate in team-based summer-long projects.
Paid Internship Program in the heart of New York City
Hands on exposure to areas of interest
Regularly-scheduled seminars and learning opportunities
Executive luncheons with our leadership team and CEO
Networking, volunteer and social events
Interns are expected to be available from May 26th - August 7th in order to participate in all programming and activities.
POSITION OVERVIEW
Private Division is a developer-focused publisher that empowers independent studios to develop the games that they are passionate about creating, while providing the support that they need to make their titles critically and commercially successful on a global scale. Announced as a new division of Take-Two Interactive Software, the label publishes Kerbal Space Program and will publish upcoming titles with renowned creative talent at studios including Obsidian Entertainment, Panache Digital Games, and V1 Interactive. Private Division is headquartered in New York City with offices in Seattle, Munich, and Las Vegas. The Private Division marketing and communications intern will assist the publishing team in New York on the planning, research, and execution of the marketing efforts of our partner video games.
What You'll Do:
Assist the marketing and communications teams in strategic planning and market segmentation studies.
Monitor and advise the community and consumer support teams of player feedback.
Conduct competitive research studies.
Assist the marketing team on asset management and distribution.
Work with the communications and PR team on press and social media monitoring.
Performs other duties as assigned.
Who We're Looking For:
Student currently enrolled at university (rising junior, senior or master's student preferred) with a major or course load focused in Marketing, PR, and/or Communications
No experience required! This is a great role for someone looking to land their first internship!
Avid gamer with a passion and interest in interactive entertainment.
Strong listener with a thirst to fully understand our partner games and industry
Excellent communicator and multi-tasker