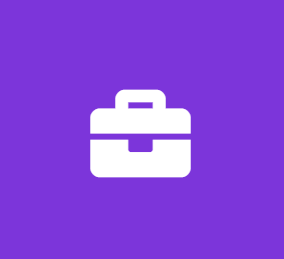 Junior Staff
Boys & Girls Clubs of Annapolis & Anne Arundel County
Full Time
J
unior Staff W
HAT IS JUNIOR STAFF?
T
he Junior Staff Career Development Program (JSCDP) is a leadership program designed to promote teens from the ages of 16 to Seniors in College with employment in youth development in an effort of having them return to the community as mentors, tutors, and youth development leaders.
H
OW TO APPLY
S
chool Year (2019-2020)
W
e are hiring and accepting applications!
S
end completed applications to:
E
mail: [email protected]
F
ax: 410-263-5410
M
ail: BGCAA, 121 South Villa Avenue, Annapolis, MD 21401 (Attention: Jessica)
A
pplication packet includes
C
ompleted application; signed and dated

C

opy of unofficial transcript

C

opy of State issued or AACPS issued ID card or Driver's License

A

nne Arundel County Resident only

J
OB DESCRIPTION
T
he JSCDP Member will be employed for 20 hours per week (30 Hours per Week during Summer Session) to rotate in various standardized positions. Each staff will rotate positions giving them full understanding of how to:
A
ssist Club Program Director and Senior Staff with monitoring activity of youth members

A

ssist with Homework

D

eliver, monitor and advise youth club members during meal time

K

eep work area safe and organized

M

onitor safe use of items, computers, and recreational equipment

S

upervise activities within various areas of the club

R

otate within various areas of study such as Front Desk Clerk, Computer and Technology, Sports Programs, Teen Center, Arts and Crafts, and Special Programs



P
ROGRAM ELIGIBILITY
E
very student currently enrolled in an institute of higher learning

1

6 years of age to College Seniors

V

alid school or state or military issued identification card

A

desire to assist in club and community endeavors through leadership, mentorship and assistance

M

inimum 2.5 GPA

I

nterview required for all hire and rehire candidates

J
unior Staff Application B
EFORE SUBMITTING YOUR APPLICATION, PLEASE USE THE CHECK OFF LIST BELOW TO ENSURE YOUR PACKET IS COMPLETE
_
__ Completed APPLICATION; signed and dated
_
__ Copy of unofficial TRANSCRIPT
_
__ Copy of State issued or AACPS issued IDENTIFICATION CARD or DRIVER'S LICENSE
P
lease note that a failure to submit a completed application will result in a delay and possibly a discard of the application for consideration of employment within the Junior Staff Career Development Program of the Boys & Girls Clubs of Annapolis & Anne Arundel County.
P
lease send completed applications to:
J