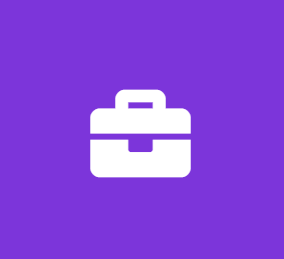 Summer 2020 - Operations Intern - Asheville, NC
J.Crew
Internship
Operations Intern
Asheville, NC - Reail Distribution Center
Are you curious about a career in Distribution or Supply Chain? J.Crew has an exciting opportunity for hands-on learning that can start you on the part to an amazing career!
About Us
J.Crew is currently seeking Distribution Operation Interns. J.Crew is among the most selective in the industry because we do place a high value on fostering the next generation of talent. We will be scouting for rising seniors and 2020 graduates interested in starting on a path to an amazing career. At J.Crew, you will gain an educational experience in a high-volume retail distribution environment by working with experienced managers.
Overview
Serve as a team lead to help run distribution center department floor
Shadow documentation and coaching discussions with associates
Attend budget meeting & daily updates
Assist with shift start-up meetings
Learn and train on standard operating procedures applied in a distribution/supply chain operation
Project Description
Day in the life of a Supervisor – Lead a team of associates while managing to budget and ensuring production goals are accomplished.
Lean Process Improvement – Develop, expand and improve on a growing lean environment. Utilize Six Sigma tools to drive improvements to customers, minimize waste all without sacrificing productivity.
Leadership Onboarding – Review and revise current leadership directory.
Qualifications
Internship is designed for rising seniors or 2020 college graduates
Currently enrolled in a related degree program – Business, Supply Chain, Management
Demonstrated leadership abilities
Must be able to effectively communicate verbally and in written form with associates and all levels of management
Must be able to handle difficult situations in a professional manner
Strong interpersonal skills
Strong analytical and problem-solving skills
Must be highly organized and able to multi-task
Able to prioritize without direction
Proficient in Microsoft Office (Word, Excel and Access)
Benefits:
10 week paid internship
Housing Allowance
Associate discount
Located in Asheville, NC
We are committed to affirmatively providing equal opportunity to all associates and qualified applicants without regard to race, color, ancestry, national origin, religion, sex, marital status, age, sexual orientation, gender identity or expression, legally protected physical or mental disability or any other basis protected under applicable law.