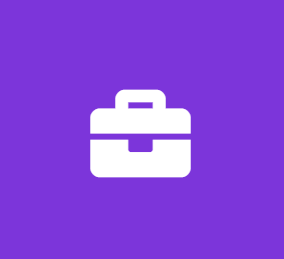 UNPAID INTERNSHIP CORPORATE SALE REPRESENTATIVE
XCUVUS Incorporated
Internship
College Credit is provided as an alternative to monetary payment for an unpaid internship. It is accredited under the discretion of the College/University to the students.
Come Join The Direct Selling Industry, Where you can control your time and experience. This is a 4 Month Unpaid Internship where you can get a Track Record of your work for Job Experience. We will give you a Certificate for completing the program and a Reference Letter with an Appreciation Award for your hard-work. At the end of this program we will open up for you at no cost an Online Business if you accept it. In the beginning you will have the option to open one up for yourself with cost or stick to the program and let us open up your Online Business.
JOB DESCRIPTION:
Corporate Sale Rep will sell the services we provide to businesses and consumers. There will be a specific rep for each service. XCUVUS Incorporated offers Identity Theft Protection, Wireless Cellular Service, Home and Security Automation, Electricity and Gas, Payment Processing, and High Speed Internet. Corporate Sale Rep will do online marketing, cold calling, door to door for business and consumers. Will be attending to weekly local events for sales and weekly meeting online twice a week for training, support and track record.
LEARNING EXPERIENCE:
Corporate Sale Rep will Learn how to Make their own Referral Network by going to there family and friends/prospects for the services the Rep offers. Market on social media, build an online presence. Target Marketing to consumers/Businesses by going to local events and Local Area engaging in the Cold Market Effectively. Door to Door for Business and Consumers creating a book of business.
WHAT WE OFFER:
MARKETING, MANAGEMENT, PERSONAL DEVELOPMENT, COLD CALLING, DOOR TO DOOR, NETWORKING EXPERIENCE
BUSINESS OPPORTUNITY
TRAINING
TRACK RECORD SHEET SIGNED BY THE CEO
AWARD OF APPRECIATION
CERTIFICATE OF COMPLETION OF THE PROGRAM
REFERENCE LETTER
BONUSES:
HIT MONTHLY QUOTAS RECEIVE $300
REQUIREMENTS:
4 Sales Per Week
2 Online Meeting Per week
Dress Business Casual
Job Type: Internship
Salary: $60,000.00 to $120,000.00 /year
Work authorization:
Additional Compensation:
Work Location:
Multiple locations
Fully Remote
Benefits:
Paid Training:
Management:
Internship Compensation:
This Company Describes Its Culture as:
Detail-oriented -- quality and precision-focused
Innovative -- innovative and risk-taking
Aggressive -- competitive and growth-oriented