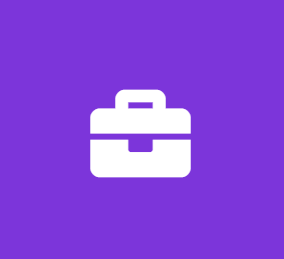 Jr. Multimedia Designer
Gersh Academy inc
Design Full Time
Your primary responsibility is to work with the Marketing team on a variety of graphic design tasks ranging from email, ads, social media and website design. Other work will include printed marketing materials.
Key Responsibilities
Work with lead developer in creation of all email designs, working within existing templates and eventually creating new templates.
Ensure all aesthetics are aligned with usability, accessibility and web standards.
Work directly with the VP Marketing and Marketing Manager to translate the strategy into exciting and thought-provoking designs and campaigns across medias while ensuring consistency of brand and creative across all touch points.
Provide feedback and contribute ideas to the creative process.
Digest and implement design feedback in real-time.
Work with lead develop to update existing web pages and designs.
Design and setup printed marketing materials.
Coordinate outside print jobs with various vendors.
Must Have
Resume with link to online portfolio showcasing candidate's Email, Web and Print Design work
Bachelor's degree in design, marketing or related field
1+ years of experience functioning in an Email Design/Developer Role a plus
1+ years of professional experience as a graphic/web designer
1+ marketing print material experience
CSS hand-coding skills a plus
Proficient in Adobe Suite: Illustrator, Photoshop, etc.
Strong attention to detail and ability to follow direction.
Excellent verbal and written communication skills.
Strong work ethic, time management and personal accountability.
***Please include a link to your portfolio
Job Type: Full-time
Salary: $50,000.00 to $55,000.00 /year
Experience:
marketing print material: 1 year (Preferred)
Adobe Illustrator: 1 year (Preferred)
Adobe Photoshop: 1 year (Preferred)
Graphic Design: 1 year (Preferred)
Education:
Location:
Huntington, NY (Required)
Application Question:
**Please include a link to your portfolio**
Benefits:
Health insurance
Dental insurance
Vision insurance
Retirement plan
Paid time off