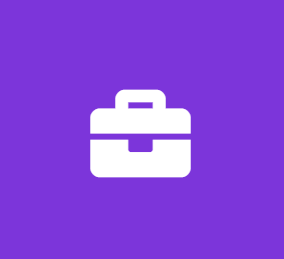 Account Manager - Entry Level
Engineering USA
Finance Full Time
Position – Account Manager:
Engineering USA is looking for an entry level account manager to support clients throughout North America and in various industries. The account manager will oversee successful project delivery and growth within their accounts. The account manager will work under the Engineering USA sales director and collaborate with Engineering USA's technical team and delivery services on product positioning and project delivery. The account manager will position solutions that support digital manufacturing: PLM, Simulation, MES/MOM and Analytics.
Account Manager Expectations:
Learn the offerings that Engineering USA supports
Define account plans with sales director
Drive revenue growth within named accounts
Close new business with new logos
Manage client expectations
Write statements of work
Support billing
Provide customer presentations
Define and drive client meetings
Collaborate with technical sales team
Collaborate with delivery services team


Experience Requirements:
0-3 years in sales in account management
1+ years in technical sales role or delivery services for ERP, PLM, MOM or SCADA software
4 year college degree
Experience in electronics a plus: PCB and/or SMT
Experience in discrete manufacturing is a plus
College degree in engineering, computer science, computer information systems a plus
Must live or relocate to Chicago
Travel to client sites required (USA mostly)
Competitive compensation package offered (based salary + bonus) based on experience. Company computer, cell phone and credit card/expense account provided.
Location:
USA HQ, 55 W. Monroe St., Chicago IL, 60603
Company Overview:
Engineering USA is an IT consulting firm and system integrator focusing on digital manufacturing solutions. Engineering USA provides end-to-end software implementations to local, regional and global companies. Engineering USA has 4 business units that deliver solutions across the digital thread: Design (PLM), Simulate (MFG Simulation), Produce (MES/MOM/Automation) and Utilize (IoT, Analytics). Engineering USA has partnerships with some of the largest technology companies in the industry as a certified system integrator and re-seller.
Engineering USA, formally Hyla Soft, was acquired by Engineering SpA in 2017 due to its market presence in the USA as an industry leader for digital manufacturing consulting services and system integration. Large investments are continuing to be made in Engineering USA for North America market capture.
Engineering USA covers the following manufacturing industries: Aerospace & Defense, Automotive & Heavy Equipment, Electronics, Oil & Gas, Medical Device, Pharmaceutical, Food & Beverage, Chemical and Consumer Package Products.
Learn more about us at www.engusa.com.
US citizenship required.