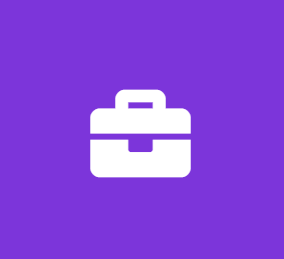 UI and UX Designer Intern
T.O.T Solutions LLC
Design Internship
T.O.T Solutions LLC has 10 hours/week part-time UI and UX Designer internship (possibly becoming full-time as the business grows). The company is conveniently located in downtown Cleveland and is willing to arrange a work schedule that helps college students balance between classes and work. The ideal candidate will need to have a dedicated work ethic, work well under pressure, and be highly organized, detail-oriented and accurate. The ability to multi-task is essential. This is an exciting opportunity to work with a dynamic startup company!
Responsibilities include, but are not limited to, the following:
Gather user requirements and work with developers to create user interface concepts, designs and mockups for desktop, mobile, tablet, and native mobile apps.
Create mockups for developers to turn into fully functional web interfaces.
Create UI elements such as navigation, buttons, grid layouts, inputs, etc
Be an integral part of developing a company-wide design system for consistent theming across all applications and sites.
Present design ideas using flowcharts, wireframes, and storyboards, and support design choices with corresponding data and research.
See the design process through to completion, from rough draft to version 1, to product releases and beyond.
Offer design concepts for existing applications and websites to enhance usability.
Skills and Qualifications
Experience with design and wireframing tools like Illustrator, Photoshop, Sketch, XD, Framer, etc.
Ability to analyze data from various sources and reasonably organize information, including labels, functions, action elements, etc.
Top-notch visual communication skills such as color, typography, iconography, imagery and how they contribute to the functional goals of the design
A solid understanding of branding consistency.
Anything else is a plus since our projects sometimes require a variety of skills.
Please provide examples of your recent designs, your inspirations and a description of your role in these project(s) in the cover letter.
Job Type: Internship
Salary: $9.00 to $15.00 /hour
Experience:
Adobe XD: 1 year (Preferred)
Graphic Design: 1 year (Preferred)
Education:
Location:
Work Location:
Benefits:
Professional development assistance