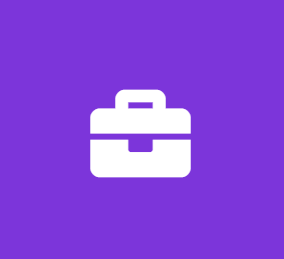 Grad RN Residency Summer 2020 Critical Care
Henrico Doctors' Hospital
Full Time
Description
SHIFT: Days (rotating weekends)
SCHEDULE: Full-time
Do you have a passion for patient care? Do you want to work for a leading healthcare organization that values your professional growth? Come and join our 2020 StaRN Nurse Residency Program!
Hospital Corporation of America (HCA) is a leading healthcare provider with over 31.2 million patient encounters a year at locations in 21 states including the UK. We care about our community! HCA has been continually named one of Ethisphere's most ethical company's in the world since 2010. In 2018, HCA spent an estimated $3.3 billion in cost for the delivery of charitable care, uninsured discounts, and other uncompensated expenses.
Henrico Doctors' Hospital, a 340-bed acute care facility, is a Hospital Corporation of America (HCA) facility, who ranks 63rd on Fortune's 500, and is one of the largest healthcare systems in the U.S. Among other certifications and achievements, we are accredited by the Joint Commission and hold a Gold Seal of Approval in stroke, spinal fusion, induction of labor, prematurity, perinatal care, sepsis. We are a Level II Trauma center and considered a top performer by the Joint Commission in areas including heart attack, heart failure, pneumonia, and surgery.
Parham Doctors' Hospital, a campus of Henrico Doctors' Hospital, is a 200-bed acute care facility located in Richmond, VA. We are a Hospital Corporation of America (HCA) facility, who ranks 63rd on Fortune's 500, and is one of the largest healthcare systems in the U.S. We have also been named one of the Nation's Top 100 Hospitals by Truven Health Analytics, which is a recognition that would not be possible without the dedicated team of physicians, nurses, and staff at our facilities.
Retreat Doctors' Hospital, a campus of Henrico Doctors' Hospital, is a 226-bed facility and is a Hospital Corporation of America (HCA) facility, one of the largest healthcare systems in the U.S, where healthcare employment opportunities are almost endless! Retreat is one of Healthgrade's Top 50 Hospitals in the nation and accredited by the Joint Commission.
HCA Nurse Residency Program
StaRN Program (14 weeks total):
Our StaRN Program will provide you with the tools necessary to succeed in today's hospital environment. It will help you transition out of the classroom setting and onto the unit by providing the following training:
7 weeks classroom, self-study, skills & simulations
8 weeks preceptorship
Certifications: ECG, TeamSTEPPS, BLS/ACLS, CPI
After StaRN, you will transition into our Professional Development Residency:
9 month program factored into a full time position on the unit
You will learn Charge Nurse skills
You will collaborate with a mentor to complete an evidence based Capstone Project (4 hours a month)
Your project has an opportunity to gain recognition by corporate for further recognition
Critical Care Units:
Intensive Care (Surgical, Cardiac)
Progressive Care
Cohort Start Dates:
July 13th
August 17th
September 21st
WHAT BENEFITS DO WE OFFER?
We offer you an excellent total compensation package, including competitive salary, excellent benefit package and growth opportunities. We believe in our team and your ability to do excellent work with us. Your benefits include 401k, PTO medical, dental, flex spending, life, disability, employee discount program, employee stock purchase program, tuition reimbursement and student loan repayment.
Intrigued? Don't wait, apply today. We are actively reviewing applications for motivated new grads who will help us raise the bar in patient care! Be a part of an organization that invests in you. HCA is dedicated to the growth and development of our colleagues and we are committed to providing you with the tools and resources you need to succeed in our organization. We would love to speak with you about this fantastic opportunity.

Qualifications

QUALIFICATIONS:
Graduate of an accredited nursing school within the past 6 months- BSN preferred
Applicants can apply and be offered a position prior to passing the NCLEX exam
Applicants should not have acute care/hospital RN experience
Previous nursing support or service industry experience preferred
Self-motivated and strong communication skills required
We are an equal opportunity employer and we value diversity at our company. We do not discriminate on the basis of race, religion, color, national origin, gender, sexual orientation, age, marital status, veteran status, or disability status.
Notice
Our Company's recruiters are here to help unlock the next possibility within your career and we take your candidate experience very seriously. During the recruitment process, no recruiter or employee will request financial or personal information (Social Security Number, credit card or bank information, etc.) from you via email. The recruiters will not email you from a public webmail client like Gmail or Yahoo Mail. If you feel suspicious of a job posting or job-related email, let us know by clicking here.
For questions about your job application or this site please contact HCAhrAnswers at 1-844-422-5627 option 1.