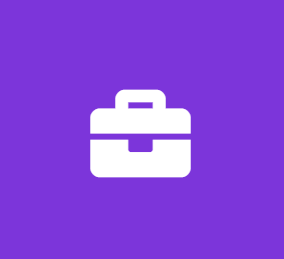 Structural Engineering Intern
SmithGroup
Civil Engineering Internship
SmithGroup is an award-winning, multinational integrated design firm with a team of 1,300 experts across 15 offices in the U.S. and China. We employ research, data, advanced technologies and design thinking to help clients solve their greatest challenges. Our specialists—from artists and engineers, to nurses, workplace strategists and beyond—develop beautiful, sustainable, future-focused solutions for healthcare providers, science and technology organizations, higher education and cultural institutions, urban environments, diverse workplaces, mixed-use and waterfront developments, and parks and open spaces.

The Detroit office of SmithGroup is looking for a Structural Engineering Intern to join our team.

Working with us, you will:

Assist in modeling structural elements in Revit and the production of structural engineering documents.
Assist a structural engineer or team of engineers on engineering tasks for a project, assuring that technical, schedule and hours-expended targets are met in accordance with client expectations and applicable professional standards.
Apply standard structural engineering techniques, procedures and criteria to accomplish engineering tasks.
Visit construction sites as required for observation.
Interact with our young engineers group, as well as, department discussions and development opportunities.
Set priorities, multitask and work independently yet work collaboratively as a member of the structural engineering department.

An ideal candidate:

Minimum 1 year of related experience and/or training.
Pursuing a degree in Civil or Architectural Engineering with a minimum of 3 years of education and an emphasis in Structural Engineering; preferably with the intent to obtain a master's degree.
Proficient in Revit and Microsoft Office products.
Knowledge of structural analysis software; RISA, RAM, Robot preferred.
Must be detailed oriented and able to work in a team environment.
Must be able to meet deadlines and work well number pressure.
Communicates and works professionally with all levels including co-workers, management, clients, etc.

Our aim is to provide you with a work environment that will offer you an opportunity for leaning, personal growth, and leadership development. By participating in our summer internship program which runs May 13th through August 8th, 2019 you will have the opportunity to apply classroom learning to real-world application.

SmithGroup offers competitive compensation and an excellent benefit package, including 401(k) and continuing educational reimbursement. We offer 3 weeks of paid time off within the first year of employment, with the option of purchasing additional time off, and pay for 8 federal holidays. We also offer an alternative work schedule that provides employees with an additional 15 days off per year (usually Fridays) to help with work/life balance.