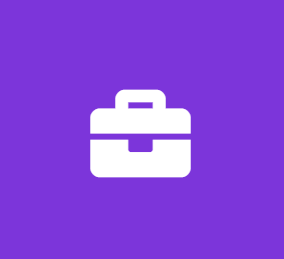 Junior / Experienced System Test Engineer
CS Communication & Systems Inc.
Quality Assurance Full Time
CS Communication & Systems Inc, based in East Hartford (CT), is part of the CS group (HQ in France) offering in engineering services in 4 main sectors: Defense & Security, Space, Aeronautics, Energy. The key figures are: $ 230M revenues, 6 international subsidiaries (France, Canada, US, Germany, Romania, India) representing 1800 employees total.
In North America, our core expertise is related to commercial & military systems in Aeronautics, Aerospace and Transportation:
- Software: real-time embedded & safety-critical control software design, development, testing
- System: Control Systems Engineering including requirements, architecture and black-box testing
An important part of the services offered by CS is that of supporting the Customer throughout the system certification process with federal agencies such as the FAA or Transport Canada.
Joining CS is a unique opportunity to work on complex high-tech aerospace systems for the most prestigious aerospace system manufacturers. CS makes also available a structure where a motivated employee will develop/diversify his/her skills and will be fully involved in the growth of the company.
Other benefits for our employees are:
Competitive salaries,
PTO, sick leave,
Medical/dentist/vision coverage,
401(k) Plan,
Relocation package,
Flexible work schedule.
For its subsidiary based in East Hartford (CT), CS currently has multiple system test engineer open positions. Their role will be to perform and interpret tests executed on Aerospace Devices (engine, avionics, flight management systems etc). The role may evolve to train/mentor future employees and/or on software design or system architecture.
The positions are to be fulfilled on the first quarter.
Responsibilities:
Working in our US facility and under the responsibility of the IPT lead, the system test engineer will join an engineering Integrated Product Team (IPT) and your tasks (but not limited to) will be to:
Create/modify test procedures and expected results against the system requirements;
Prepare / set-up the test bench simulating the system behavior;
Create/modify and run/debug the test scripts on the test bench;
Do the sanity checks of the tests and review the basic and advanced test results;
Troubleshoot basic and advanced system issues (raised from multiple sources like customer field, flight-test, test benches) in the engine control software;
Report the system failures and corresponding root cause analysis to facilitate software bugs or hardware fixes;
Prepare all the technical documents;
Provide a clear status and workload to your IPT lead;
Participate to continuous improvement of the team performance (quality, efficiency, on-time delivery).
Requirements:
B.S., Electrical Engineering, Mechanical Engineering;
0 to 15 year experience in similar positions;
US Citizenship mandatory.
Assets:
System knowledge in Turbomachinery & aircraft engines;
Interest in troubleshooting complex hardware, system and software problems;
Software Knowledge: Labview, SCADE, Matlab / Simulink, Microsoft Office, DOORS, SVN;
Basics in protocols CAN, ARINC, RS-422, Ethernet;
Good communication, interpersonal skills, team-player;
Curiosity, autonomy, pro-activity and ability to find solutions and compromises.
Job Type: Full-time
Work Location:
Benefits:
Health insurance
Dental insurance
Vision insurance
Retirement plan
Paid time off
Flexible schedule