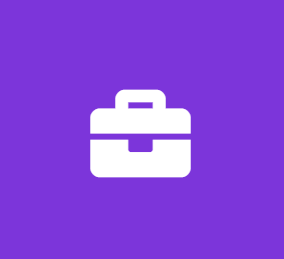 Application & Technology Support Intern
McKee Foods
Customer Support Internship
Position Description
Current employees are eligible to apply for an internship using our internal posted jobs process. Benefits and seniority may be impacted. If you meet the requirements, the recruiter will discuss the impact to benefit eligibility.
Best known for Little Debbie® snack cakes, America's leading snack cake brand, Sunbelt Bakery® granola products, and Drake's Cakes®, McKee Foods Corporation is seeking a student Intern who will work in the Retail Support Department. Starting immediately, the ideal candidate has the potential to work and learn with us throughout his/her college career. This is an exciting opportunity to gain valuable experience with a company that is committed to providing consumers with quality products at an excellent value. McKee Foods is a privately held, family owned company with an 86 year history of innovation and treating employees with respect, and a deeply held belief in the importance of doing business with integrity.
Schedule
Monday - Friday, hours varies between 7:00 a.m. - 6:00 p.m. (20 hours or more per week)
Candidates must live within commuting distance to Collegedale, Tennessee.
Job Summary
You'll learn from a great team of technical support professionals! As an Intern in Sales Information Systems, you will facilitate system upgrades, new functionality, development/testing, and troubleshooting of hardware as well as purchased and in-house developed applications. Specific duties may include:
Provide help-desk services to a remote, mobile sales force
Ensure simplicity of application design and accurate information
Coordinate operating system, user updates and virus protection for all remote users
Collect data from call logs and provide reports on call volume, duration and resolution in an effort to identify potential system improvements
Coordinate with all departments involved to provide needed. equipment and software for all new users insuring usability throughout the network, remote connections and email
Establish and maintain a quality relationship with the sales force and provide excellent customer service
Make McKee Foods a stable part of your education plan and you will develop the technical, business and customer-service skills needed to become a well-rounded information technology professional!
Required Qualifications
Currently enrolled and pursuing a four-year college degree in Information Systems Technology, Computer Science or equivalent study
Sophomore, Junior, Senior or Masters student
Ability to plan, organize and follow through on tasks
Ability to clearly document procedures, problems, solutions, etc.
Strong problem-solving, trouble-shooting and analytical skills
Excellent customer-support skills
Demonstrated effective verbal and written communication skills
Working knowledge of personal computers using Windows 7 and Microsoft Windows applications
Acts in accordance with ethical standards
Ability to work effectively within a team and with minimal supervision
Preferred Qualifications
3.0 GPA or higher on a 4.0 scale
Prior work in a computer-related field or helpdesk experience
Experience providing support or instruction on PC's and applications
Benefits (for intern new hires)
Competitive pay scale
Flexible hours around school schedule
401(k) with matching contributions
Direct deposit payroll
Credit Union
Exercise and recreation facility
Please note: Spare and limited employees (including interns) are not eligible for some company benefits.
Please upload your current resume to be fully considered for this position.