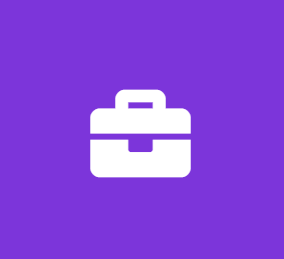 Customer Support Intern
Xactly Corporation
Customer Support Internship
Job Title:
Customer Support Intern
Location:
San Jose, CA
Function:
Customer Support
Position Type:
Summer Internship
Position Level:
Entry level
Xactly Corporation was founded to solve an important challenge: how to help people everywhere connect and unleash their human potential through seamless, perfectly aligned Sales Performance Management. Xactly's comprehensive Sales Performance Management (SPM) suite leverages data from a sales performance AI platform to provide timely insights across the entire SPM value chain, from sales planning to execution, including compensation to optimization. Xactly takes Sales Performance Management from a dark art to a science, providing decision-makers with the data insights they need to tap the motivational power of their incentive compensation. With access to predictive analytics and benchmark data, enterprises can now optimize territories, design the right compensation and incentive plans and accelerate attainment and optimization of sales performance.
THE OPPORTUNITY
We count on our Support team to work in close alignment with customers and all internal business units to provide excellent customer support and solutions to our global customer community. Our Support Intern will have 1 year of experience working with people and some familiarity of macs and PCs. In this role, you will learn and shadow support employees to troubleshoot basic issues, log issues with Engineering team, update support case management system, etc. You will work with a case management system to document troubleshooting steps, track and close tickets. Your project will be to assist with the support team to do basic case management, work with dev-ops team to provide all the details to successfully troubleshoot customer issues and assist with other customer communications. You will learn how to troubleshoot basic customer issues and learn what it takes to work in an Enterprise environment.
THE TEAM
Xactly's Support team is a tight-knit global team, looking to expand our capabilities and add efficiencies to processes. We are always looking for individuals with diverse backgrounds, the hunger to achieve, and the openness to learn new ways of solving problems. Our team's goal is to set our internal customers up for success and transform the way they think about Customer Support.
THE SKILL SET
1+ years experience in working with people and familiarity of Macs and PCs
Passion for relationship building and desire to learn about case management and customer communication
Comfortable working cross-functionally within an organization and completing administrative tasks
Efficient with time management, various office software, and collaboration technologies such as Google
Working towards a Bachelors degree or equivalent experience preferred.
WITHIN ONE MONTH, YOU'LL
Develop a working relationship with the assigned Xactly Customer Support staff.
Work with the support team to learn the systems we use and how to create, update and close tickets.
Complete administrative tasks in support of Xactly's Case Management and Issue management system.
Basic computer troubleshooting
Salesforce date update
BY THE END OF THE INTERNSHIP, YOU'LL
Learn light project management.
Customer communication and management process
How to use Salesforce Case Management
How to use JIRA issue Management
Gain basic knowledge of Incent
Be exposed to developed integrations between systems, how they work and how they are used.
BENEFITS & PERKS
Kitchen Stocked Daily with Tasty Snacks, Fruit, and Drinks
Parking & Commuter Benefits
Participate in Community & Volunteer Opportunities
End of Month Surprises, Contests & Socials
Periodic Massages
THE XACTLY STORY
Xactly is a leading provider of enterprise-class, cloud-based, incentive compensation solutions for employee and sales performance management. We achieve this by following our vision: Unleashing human potential to maximize company performance. We address a critical business need: to incentivize employees and align their behaviors with company goals. Our solutions allow organizations to make better strategic decisions, optimize behaviors, increase sales and employee performance, improve margins, increase operational efficiencies, mitigate risk, design better incentive compensation plans, and reduce error rates in incentive compensation calculations. Our core values of Customer Focus | Accountability | Respect | Excellence are key to our success, and each day we're committed to upholding them by delivering the best we can to our customers.
We were the first 100% cloud-based, multi-tenant provider focusing solely on the incentive compensation and employee and sales performance management market, and we achieved our leadership position through domain expertise and innovative technology. We deliver our solutions through a Software-as-a-Service (SaaS) business model.
Xactly is proud to be an Equal Opportunity Employer. Xactly provides equal employment opportunities to all employees and applicants without regard to race, color, religion, sex, age, national origin, disability, veteran status, pregnancy, sexual orientation, or any other characteristic protected by law.

We do not accept resumes from agencies, headhunters, or other suppliers who have not signed a formal agreement with us.