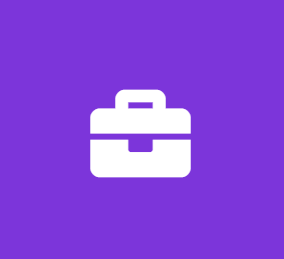 Internship Opportunity - Quality Assurance
Calgon Carbon Corp
Quality Assurance Internship
Opportunity | Quality Assurance Intern to join our team at the headquarters office in Moon Township, PA
Calgon Carbon Corporation | A Kuraray Company is an acknowledged leader – nearly 75 years in production - in the activated carbon and reactivation industry for many liquid and vapor phase applications, with complementary expertise in ultraviolet disinfection and oxidation, ion exchange technology, and ballast water treatment.
Calgon Carbon Corporation is currently looking for a dynamic, motivated college student for our 2020 Internship program which is scheduled to begin on May 18, 2020.
Overview
Our Internship program provides real-world experience enabling future professionals the ability to apply what they are learning in school, to applicable situations in a career field they are pursuing. This internship program helps interns gain additional skills that can be applied to future jobs.
The intern will plan, design, build, test, deploy, and integrate functional and optimized workflows, analytics, and data presentations using appropriate web and software development technologies required to support technical and business processes utilized by Quality Assurance. This position will require the intern to:
Plan, design, build, test, deploy, and integrate solutions using Microsoft Office 365 applications, services, and supporting technologies; other web and software development technologies may be required as needed. Transition G-Suite solutions to Microsoft Office 365
Plan, design, build, test, deploy, and integrate functional and optimized workflows, analytics, and data presentations
Improve existing workflows, analytics, and data presentations
Provide detailed solution documentation and training
Clearly and regularly communicate with management / team members
Other duties as assigned or requested
Ideal candidates will possess the following skills and characteristics
Communication
Interpersonal
Collaboration
Time Management
Adaptability
Critical Thinking
Research and Analysis
Initiative
Receptiveness
Technical Proficiency
Relevant Fields of Study
Software Development
Computer Programming
Computer Science

Qualifications
Web and Software Development / Computer Programming
Microsoft Office 365 Development preferred
SharePoint Development preferred
Google G-Suite Development preferred
Project Management preferred
All applicants must be authorized to work in the US
Candidates must be willing to comply with pre-employment testing and background check

Calgon Carbon is an Equal Employment Opportunity/Affirmative Action Employer.
Minorities/Females/Individuals with Disabilities/Protected Veterans
VEVRRA Federal Contractor