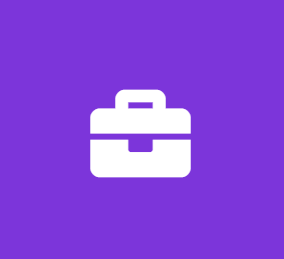 Assistant Radio/Podcast Producer Intern - Unpaid
Intern Pursuit
Customer Support Internship
Job Title: Assistant Radio/Podcast Producer Intern - Unpaid
SUMMARY:
Intern Pursuit is a software platform that documents employer intern management from entrance to exit. Students earn job skills that match their degree while working with one of our E4C Employers. If this sounds interesting to you, keep reading and we look forward to reviewing your application.
RESPONSIBILITIES:
Assist with scheduling guests for show; communicating with guests pre, day of, and post show; researching guests;
Assist expand show for syndication;
Research pop culture, entrepreneurship, innovation, leadership, & INTERNSHIPS for our Wildcard Wednesday show;
Learn how to run radio equipment for live Internet & Facebook show;
Edit shows and post on podcast channel;
Upload episodes and show notes onto podcast platform and onto YouTube channel;
Learn and assist with marketing and sales sponsorship opportunities to employers;
Available to work 16-20 hours a week;
Flexible hours and attend weekly team meetings.
REQUIREMENTS:
For School Credit
Must be pursuing a Bachelor's degree with a GPA of at least 3.0;
Possess superhero organization, detail oriented, adaptable and flexible skills;
Have excellent communication skills: listening, verbal, and written;
Must have social media presence on any of the following channels: Facebook, Twitter, Instagram, LinkedIn, or YouTube.
WHAT WE OFFER:
We offer experiential, service learning, and apprenticeship opportunities.
Career development and mentoring to ensure you earn job skills to help you obtain an entry level position;
A portfolio of deliverables as part of your experience portfolio;
Business casual dress code every day at our weekly team meeting with cloud based drive;
Flexible work schedule;
Food at our team meetings;
Ability to work across other departments and participate in leadership & management opportunities;
Attend networking events;
Work with leadership team;
A relaxed work environment that fosters a balance between hard work and fun;
Develop leadership skills;
Establish measurable results that transfer to real lines on your resume;
Earn certifications for your resume;
We give back to our community and volunteer and also get together once a month to just hang with each other.
Job Type: Internship
Experience:
Relevant: 1 year (Preferred)
Education:
Work Location:
Multiple locations
Fully Remote
Benefits:
This Company Describes Its Culture as:
Detail-oriented -- quality and precision-focused
Innovative -- innovative and risk-taking
Outcome-oriented -- results-focused with strong performance culture
People-oriented -- supportive and fairness-focused
Team-oriented -- cooperative and collaborative