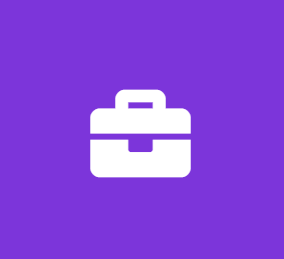 Quality Assurance Intern
Raytheon
Quality Assurance Internship
This position is for an internship and all candidates must be actively pursuing a Bachelor's or Master's Degree in in the specific field(s) listed under the requirements below
***Please upload a copy of your most recent transcripts with your resume when applying to this requisition***
Company Overview
Missile Systems is a technology and innovation leader in defense, civil government and cybersecurity solutions thanks to employees who live our Values of Trust, Respect, Collaboration, Innovation and Accountability. Diversity is a part of our culture and a key to our success. When world-class talent works together in a place that is respectful and inclusive, we solve some of the world's hardest problems
Job Description
Interns can expect to have exposure to what a Quality professionals does on a daily basis and have some hands on experience in portions of their job responsibilities. Quality professionals are involved from design to field support, to program management. Our world-class Quality Professionals exhibit critical and systemic thinking, develop metrics and measures to verify and improve performance, and design/develop solutions to improve our process/services and products. Our team embraces new and complex challenges in concert and collaboration within an Integrated Product Team (IPT) environment. We are the Customer's conscience.
Missile System's Q&MA Mission is to "Prevent, Protect, and Improve":
Prevent defects, non-compliances, and escapes.
Protect the integrity of the Quality Management System.
Improve continuously our products, processes, and tools.
Required Skills:
Pursuing Bachelor's or Master's degree of science in Science, Technology or Engineering (Industrial, Mechanical, Electrical, Chemical) or Mathematics (Physics, Chemistry) or other closely related discipline
Experience with Microsoft Office Suite (Excel, Word)
Have the ability to obtain a final DoD SECRET security clearance
U.S. Citizenship is required
Desired Skills:
Familiarity with ISO 9001 and/or AS9100 quality management systems
College course work that included C/C++ or Java
Knowledge in the use of Pareto analysis, cause/effect diagrams, process mapping
Cumulative GPA of 3.0 or higher
Excellent writing, speaking, analytical, organizational skills
This position can be a Salary Grade ST02, ST03, ST04 or Salary Grade ST05 based on the candidate's qualifications and standing as outlined below:
ST02 (Sophmore Technical Intern) - must have completed 30 hours of college
ST03 (Junior Technical Intern) - must have completed 60 hours of college
ST04 (Senior Technical Intern) - must have completed 90 hours of college
ST05 (Post Grad Technical Intern) - must have completed 90 hours of college

This position requires the eligibility to obtain a security clearance. Non-US citizens may not be eligible to obtain a security clearance. The Defense Industrial Security Clearance Office (DISCO), an agency of the Department of Defense, handles and adjudicates the security clearance process. Security clearance factors include, but are not limited to, allegiance to the US, foreign influence, foreign preference, criminal conduct, security violations and drug involvement. Employment is contingent on other factors, including, but not limited to, background checks and drug screens.
Location:
This position is located in beautiful Tucson, AZ. Tucson is a community with a growing metropolitan region. Surrounded by beautiful mountains, colorful cacti, and some unique wildlife, Tucson is recognized as one of America's 10 best small cities. Tucson's fantastic weather lets residents enjoy the outdoors year-round.
Benefits:
Student Loan Repayment Contribution
Paid Parental Leave
Educational Assistance
9/80 work schedule – Every other Friday off
Onsite Wellness Program – Health Screenings/Flu Shots
401K – Savings & Investment Plan
Paid Time Off
Rstars is an enterprise-wide recognition program that allows you to give and receive thanks for notable and exceptional performance
154754
Raytheon is an Equal Opportunity/Affirmative Action employer. All qualified applicants will receive consideration for employment without regard to race, age, color, religion, creed, sex, sexual orientation, gender identity, national origin, disability, or protected Veteran status.