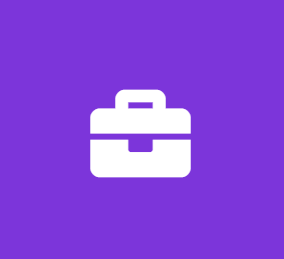 Internship for Assistant Project Manager
Haffey Investment Company
Customer Support Internship
Assist the Project Manager in the operations of multiple construction projects, following the values of Haffey Investment Company, such as anticipate, prepare, and act. Where most developers react to problems Haffey Investment Company seeks to foresee and identify potential obstacles to keep projects on schedule, on budget, and to achieve the highest levels of quality. Haffey Investment Company self performs its construction through its subsidiary ThorUlrick Construction, with both companies being highly integrated.
The ideal candidate will have a firm commitment to supporting the company, its values, and fellow employees while maintaining a constant focus on exceeding project management responsibilities. It is also important that you display excellent verbal and written communication and interpersonal skills.
You will primarily assist the project manager of the company but may also be required to assist the field superintendent on an as-need basis. You will work with Project Managers, Field Management, Subcontractors, and support staff to deliver on company promises to clients for progress, completion, and quality.
ESSENTIAL DUTIES AND RESPONSIBILITIES
Assist the Project Manager in reviewing and maintaining scheduling, writing subcontractor contracts, maintaining insurance and subcontractor compliance.
Assist and learn in utilizing Procore Construction Management software to keep projects on track, on budget, and built to high levels of quality
Assist in ensuring that the product delivery pipeline is being managed properly for on- time delivery of all materials
Assist Project manager in researching new sub-contractors, meeting with sub-contractors preparing proposals and cost analysis.
Assist Project manager with conducting meetings and ensuring that all task once generated are diligently followed through to completion
Assist Project manager with basic office management functions.
This Internship offers direct access to all aspects of the construction process from reading construction plans, contract negotiating, building material applications, and overall construction project management.
JOB REQUIREMENTS
A Bachelor's Degree in Civil Engineering, Construction Management, or related field required
1-3 years of work experience is ideal as this is an entry level position
Knowledge of Excel, Word, and Outlook
Able to work extended hours occasionally
Able to on occasion assist in moving building material and supplies
OSHA 10 our required may be required, which will be paid at the company's expense
Job Type: Internship
Salary: $15.00 /hour
Experience:
3 yrs: 1 year (Preferred)
Education:
Location:
Philadelphia, PA 19146 (Preferred)
Work Location:
This Company Describes Its Culture as:
Detail-oriented -- quality and precision-focused
Innovative -- innovative and risk-taking
Aggressive -- competitive and growth-oriented
Outcome-oriented -- results-focused with strong performance culture
Team-oriented -- cooperative and collaborative