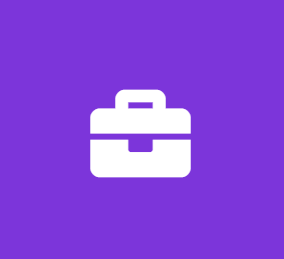 Jr. Programmer
Ignite Integration Solutions,Inc
Software Engineer Full Time
IGNITE INTEGRATION SOLUTIONS, INC.
If you are looking for an opportunity to become part of an experienced team of professionals in the mortgage sector, we invite you to apply here today.
Ignite Integration Solutions, Inc. is a Professional Partner with Ellie Mae developing and delivering work-flow efficiency solutions, tools, and Enterprise solutions for the residential mortgage sector. Our expertise in Management Consulting and Information Technology has made Ignite Integration Solutions, Inc. a valuable partner in implementing enterprise software solutions.
JUNIOR SOFTWARE DEVELOPER / SOFTWARE DEPLOYMENT SPECIALIST
Description
Ignite currently has an opening for an entry level C#/TSQL programmer / deployment specialist. We are looking for a self-motivated individual that can assist our team with creating and enhancing our technical team and our overall solutions. The ideal candidate has a good understanding of software development and the software development life-cycle. This candidate must be interested in working closely with a small team of technical individuals to produce excellent quality products and implementations while focusing on code re-usability and flexibility. Position is full-time, on-site in Woodbury, NY.
Primary Responsibilities
Technical programming support and deployment of our existing software solutions
Working within an Agile team to develop, test and maintain browser and standalone applications built using Microsoft technologies
Assisting in the collection and documentation of user requirements and estimates
Assisting in the development of MS SQL Server Database tables, views, stored procedures and SQL queries
Design, develop and unit test applications in accordance with established standards
Participating in the maintenance and debugging of software
Analyzing and resolving application or system problems
Working with project management and stakeholders
Providing technical expertise to project teams, and other departments for the resolution of complex policy and/or operations issues
Applying analytical, interpersonal skills and experience to operations and customer issues
Collaborating with and following the direction of the Tech lead or Senior Developer
Required Qualifications
Bachelor's degree in Computer Science or Similar
Will train; Fluent within C# development
Excellent verbal and written communication skills
Knowledge of object-oriented programming
Ability to meet schedules and timelines
Desired Additional Skills
Strong analysis background
Excellent communication skills
Ignite Benefits
Medical Insurance
Paid Vacation
401(k) plan
Flexible Spending Account
Ignite is an Equal Opportunity Employer
Job Type: Full-time
Experience:
C#: 1 year (Ideal)
MS SQL/TSQL: 1 year (Ideal)
Javascript: 1 year (Ideal)
Education:
Work authorization:
Required travel:
Job Type: Full-time
Salary: $50,000.00 to $70,000.00 /year
Education:
Work Location:
Benefits:
Health insurance
Retirement plan
Other