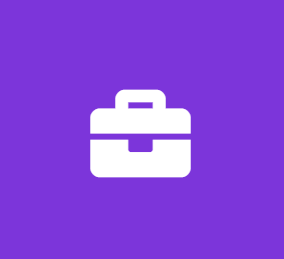 IT Support Intern
Apexx Group, LLC
Customer Support Internship
Overview
We are seeking technically skilled candidates with excellent interpersonal skills for the IT Technical Support Internship. At a high level, this person will troubleshoot technical issues on both individual computers as well as maintain networking, file servers and online databases. They will also provide feedback/recommendations and support the roll-out of new applications and updates, among other duties supporting internal needs as well as client needs.
Description
Intern duties may vary by active projects. Duties may include, but are not limited to:
Identifying hardware and software solutions
Troubleshooting technical issues
Diagnosing and repairing faults
Resolving network issues
Installing and configuring hardware and software
Speaking to customers to quickly get to the root of their problem
Talking customers through a series of actions to resolve a problem
Following up with clients to ensure the problem is resolved
Replacing or repairing the necessary parts
Supporting the roll-out of new applications
Maintaining, updating and deploying new databases
Providing support in the form of procedural documentation
Managing multiple cases at one time
Testing and evaluating new technologies
Conducting electrical safety checks on equipment
Position Qualifications/Requirements
Pursuing a Degree in Computer Science or Information Technology
Prior experience in tech support, desktop support, or a similar role
Proficiency in Windows/Linux/Mac OS (Mac OS can be trained)
Experience with remote desktop applications
Experience with databases both design and development (FileMaker a plus, but not required)
Attention to detail and good problem-solving skills
Excellent interpersonal skills
Good written and verbal communication
Compensation & Benefits
Apexx Group, LLC offers $12-$14 per hour and a flexible work environment for our interns. Prefer a candidate able to work 15-20 hours/week. Hours can be scheduled Monday – Friday between 7AM – 6PM. College credits are optional, at the direction of guidelines university/tech school.
Job Type: Internship
Salary: $12.00 to $14.00 /hour
Work Location:
Benefits:
Schedule::