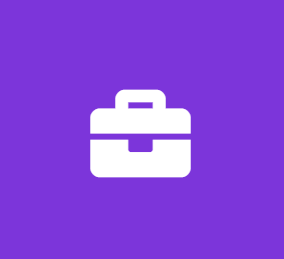 Quality Assurance Internship
Clarke
Quality Assurance Internship
Clarke of Schaumburg, IL is seeking to hire a Quality Assurance Intern who will be responsible for assisting the Analytical Chemist in performing analytical testing of incoming raw materials, in process samples, and finished products for Clarke's manufacturing department. This position is perfect for someone who is passionate about quality assurance, public health, and enjoys working in an inclusive environment. If this sounds like the opportunity that you've been looking for, apply today!
WORK SCHEDULE AND SALARY
This position earns a competitive wage of $15.00/hr. and generally can work Monday-Friday, between the hours of 8AM 5PM (variable schedule). The QA Intern works on average 30 hours per week through the year.
A DAY IN THE LIFE OF QA Intern
As a QA Intern, you will perform physical testing on finished products and use the HPLC to assay products for active ingredients. Your passion for quality assurance shines through as you document and communicate your daily work activity, and make a direct impact on the production of finished goods.
When you are not assisting the Analytical Chemist with testing, you are helping clean laboratory glassware, working on other special projects, and ensuring that safe work practices/procedures are being followed at all times.
ABOUT CLARKE
Clarke lives up to the Company's mission to make communities around the world more livable, safe and comfortable. We are a global public health products and services Company who pioneers, develops, and delivers environmentally responsible mosquito control solutions and aquatic services to help prevent disease, control nuisances, and create healthy waterways.
We are looking for employees who are passionate about sustainable living, caring for our planet and other people. We value the hard work and time that our team puts in. We have not forgotten that without them we could not be successful. We offer on-going training and support for all employees.
QUALIFICATIONS FOR A QA Intern
To be considered, applicants must be currently enrolled and have achieved junior or senior standing and/or have recently graduated from an accredited University or College
Major area of study must be Chemistry
In many cases this position may be used for internship credit
Previous experience working or studying in a laboratory environment strongly preferred.
Familiarity/proficiency with liquid chromatography and analytical balance required
Be 18 years of age or older
Communicate effectively in English in both written and verbal forms
Must be able to work through the end of 2020
Must be available to work Monday- Friday, 8:00am until 5:00pm
Candidate must be comfortable performing assigned duties of this job indoors in a lab, which is in an manufacturing environment
Are you a problem-solver? Do you have the desire to be involved in public health? Does working in a fast paced environment excite you? Are you attentive to detail? If so, you may be perfect for this position!
ARE YOU READY TO JOIN OUR TEAM?
If you feel that you would be right for the QA Intern position, please fill out our initial 3-minute, mobile-friendly application so that we can review your information. We look forward to meeting you!
Clarke is proud to be an equal opportunity employer and drug free workplace.