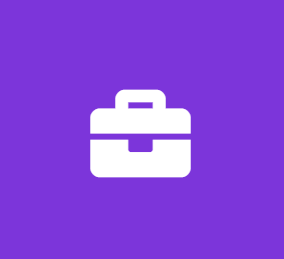 CPA - IT Client Support Technical Support Intern
COMPTROLLER OF PUBLIC ACCOUNTS
Customer Support Internship
CPA - IT Client Support Technical Support Intern
(00008694)
Organization:
COMPTROLLER OF PUBLIC ACCOUNTS
Primary Location:
Texas-Austin
Work Locations:
Lyndon B Johnson Building (304-00001) 111 E 17th Street Austin 78774
Job:
Office and Administrative Support
Employee Status:
Temporary
Schedule:
Full-time
Standard Hours Per Week:
40.00
Travel:
Yes, 5 % of the Time
Salary (Pay Basis):
2,464.00 - 2,464.00 (Monthly)
Overtime Status:
Non-exempt
Job Posting:
Jan 9, 2020, 1:49:26 PM
Description
Temporary Position – Summer Internship position will begin June 1, 2020 and end on August 14, 2020 (40 hours per week).
Please note: Interns are responsible for their own housing and transportation. We do not offer housing support however, if you live outside of the Austin area and need assistance with housing referrals or housing search support, contact us at 512-475-3560.
APPLICATIONS MAY BE FILED ONLINE AT:
https://capps.taleo.net/careersection/ex/jobdetail.ftl?job=00008694&tz=GMT-05:00
APPLICATIONS SUBMITTED THROUGH WORK IN TEXAS:
Work In Texas (WIT) applicants must complete the supplemental questions to be considered for the posting. In order to complete the supplemental questions please go to CAPPS Recruit to register or login and access your profile. Go to CAPPS Recruit to Sign In (Link: https://capps.taleo.net/careersection/304/jobsearch.ftl?lang=en )
PLEASE NOTE:
All applications must contain complete job histories, which includes job title, dates of employment, name of employer, supervisor's name and phone number and a description of duties performed. If this information is not submitted, your application may be rejected because it is incomplete. Resumes do not take the place of this required information.
DIVISION: Information Technology
GENERAL DESCRIPTION: Performs complex (journey-level) clerical computer systems support work. Work involves providing customer support for agency information technology systems and operating automated office equipment in a stand-alone, network, or mainframe environment. Works under general supervision, with limited latitude for the use of initiative and independent judgment.
WORK HOURS: Work hours are between 6:00AM to 6:00PM, 40-hour week, Monday – Friday. Occasionally work overtime and/or additional hours. Hours may change based on business need. Hours may change based on business need.
ESSENTIAL DUTIES AND RESPONSIBILITIES:
Assists in providing coordination and planning for the installation, update and removal of hardware, software and equipment
Schedules and completes hardware inventory
Ships and receives IT equipment
Provides assistance and support for software and hardware problems and for information sharing with Divisions and other Agencies as part of a Tier II Technical Support Team
Provides technical assistance and support for software and hardware problems and for information sharing with Divisions and other Agencies as part of a Tier II Technical Support Team
Assists in determining operational, technical and support requirements for the location, installation, operation and maintenance of IT Equipment and systems
Assists in maintaining Hardware, Software and telecom products for the agency.
Assists with Property Management of all IT assets
Utilizes Service Now to formulate descriptions of problems and provide detailed/workable solutions for technical solutions
Coordinates with other IT Teams regarding status of assigned service call/tickets, and informs the team supervisor when unable to resolve a customer's complaint or request and will escalate the issue to the appropriate team for resolution
Assists in researching and integrating Telecom and Desktop Hardware into existing environments
Provides input on hardware, software, telecom, deployment and trouble ticketing system to support agency needs
Installs and updates existing customer approved hardware and software
Coordinates, plans, and schedules the installation or training for new and revised hardware and software and defines the business requirements
Assists with design, development and maintenance of computer applications including Asset Management tools
Assists with evaluation and recommends actions on testing and certification of software and hardware upgrades
Assist with managing and administrating desktop hardware and software including planning and coordinating
upgrades and maintenance activities
Analyzes and test new or existing procedures for deployment of hardware, software and applications using utility programs to effectively meet increasing technology needs
Prepares documentation, statistics, flow charts, Power Point presentations and logistics plans for network and hardware needs
Provides and review process and procedures for knowledge base, workstation images, telecom and inventory control system
Assists with the evaluation of software and hardware to support agency information technology goals and objectives
Assists with the evaluation and makes recommendations concerning existing innovation and technology system processes and develops new procedures, standards, tools and techniques
Assists with evaluation and offer solutions for the tools used for telecom, including but not limited to web conferencing, VOIP, and teleconferencing
Performs other related duties as assigned
Qualifications
EDUCATION:
Currently enrolled in an accredited college or university with a minimum of 6 months of schooling, or a recent graduate within one year
PREFERRED EDUCATION:
Current student enrolled in an accredited college or university with course work in Computer Science, Computer Information Systems, or Management Information Systems or current student with coursework in a related IT field
EXPERIENCE:
Professional or academic experience in one of the following:
Customer support and/or desktop workstation support.
Imaging/deploying desktop workstation with Windows operating systems
Deploying software packages to workstations
Hardware/Software updates to workstations or computer related devices.
SUBSTITUTIONS:
An enrolled student in a technical college with 6 months of schooling can substitute for being enrolled in an accredited college or university.
PHYSICAL REQUIREMENTS:
The physical demands described here are representative of those that must be met by an employee to successfully perform the essential functions of this job. Reasonable accommodations may be made to enable individuals with disabilities to perform the essential functions.
This position requires the incumbent to primarily perform heavy work, capable of lifting or transferring up to 40 pounds to move equipment from the floor or from a cart onto a work surface (desk or table), capable to lift up to 40 pounds to unpack equipment from shipping boxes. Position is required to have close visual acuity to perform activity such as: viewing a computer terminal, extensive reading, and visual inspection of equipment.
KNOWLEDGE SKILLS AND ABILITIES:
Knowledge of:
Microsoft Word, Microsoft Excel, Outlook, Internet Explorer and other Microsoft Office applications
Network facilities, PC and/or Mac desktop hardware and software, knowledge of the following operating systems: Windows 10 or Microsoft server knowledge to perform user administration
Asset Tracking through an Asset Management System
Working within a ticketing system to receive and record work from customers
Shipping and receiving of IT hardware
Transferring of user data through a utility
Skill in:
Utilizing a variety of software including Microsoft Word, Excel, Outlook and Internet Explorer
Troubleshooting PC hardware and software problems
Communication skills to teach users about their PC's
Printer support such as printer server maintenance, removing paper jams, cleaning rollers and adding toner
Effectively conveying information and encouraging an exchange of ideas (Communication)
Identifying, defining and solving problems (Problem Solving)
Ability to:
Assist in maintaining a Microsoft Network
Identify and define customer needs
Analyze and resolve customer requests
To learn new concepts and technical content and apply appropriately to work assignments
Participate as a member of a project team
Take initiative and work independently
Work in a fast-paced environment
Receive work assignments via an electronic ticket system
Work with others to achieve a common goal (Teamwork)
Adjust to changing workplace demands (Adaptability)
Meet the needs and expectations of internal and external customers (Customer Service)
Effectively demonstrate skill and ability to perform the specific job duties and tasks as defined by a job description (Technical Competence)
Be dependable, meet deadlines and produce high-quality work (Workload Management/Productivity)
VETERANS:
In order to receive veteran's preference a copy of your DD214, VA disability rating (if applicable) or a DD1300 must be attached to your application.
Veterans, Reservist or Guardsmen with an MOS or additional duties that fall in the fields of LS, PS, AZ, 15P, 42A, or other related fields pertaining to the minimum experience requirements may meet the minimum qualifications. Please call Human Resources, CPA Veterans Liaison at 512-475-3560/800-531-5441 for more information or assistance.
Go to http://www.texasskillstowork.com, http://www.onetonline.org, or www.careeronestop.org for assistance translating your military experience and training courses into civilian job terms, qualifications/requirements and skill sets.
Additional Military Crosswalk information can be found at: http://www.hr.sao.state.tx.us/Compensation/JobDescriptions.aspx
We fully recognize, honor and enforce the Uniformed Services Employment and Reemployment Rights Act (USERRA) and encourage opportunities to hire Veterans, Reservists and Guardsmen.
IMPORTANT NOTES TO THE CANDIDATE:
Candidates may be asked to participate in a skills demonstration and/or presentation.
Salary is contingent upon qualifications and is subject to salary administration and budgetary restrictions.
CPA employees in the same job classification, if selected, will be laterally transferred with no increase in salary. (An example might be an Accounts Examiner III in Revenue Administration who moves to an Accounts Examiner III in the Enforcement division.)
Complete copies of college transcripts must be furnished to the divisional hiring representative at the time of the interview for positions requiring a college degree, and/or specific educational credits.
Unless otherwise indicated on specific postings, regular attendance is an essential job requirement of all positions. Your application for employment with the Comptroller of Public Accounts may subject you to a criminal background check. All positions requiring a degree and/or licensing require proof of degree and/or license at time of interview. If you are scheduled for an interview and require any reasonable accommodation in our interview process, please inform the hiring representative who calls you to schedule your interview. Whenever possible, please give the hiring representative sufficient time to consider and respond to your request. Only applicants scheduled for interviews will be contacted.
Thank you for considering employment at the Comptroller of Public Accounts! The Comptroller's office is an equal employment opportunity employer.