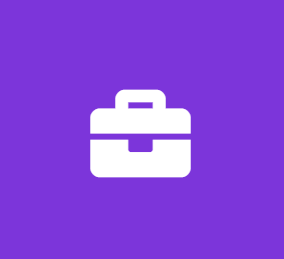 Entry/Mid Level Programmer/Engineer (352883)
Progeny
Software Engineer Full Time
Career opportunities are available for new or recent graduates. In our flexible, dynamic environment you will have the opportunity to design and develop applications in multiple technologies such as: C++, .NET, JAVA, TSQL, MSSQL, ORACLE, HTML, and XML.
6.5.0
REQUIREMENTS
BS degree in Computer Engineering, Computer Science, Systems Engineering or related technical field.
0-5 years' Experience
Applicant must be able to obtain and maintain a DoD Security Clearance.
ACCOMMODATION REQUEST
If you need special assistance or an accommodation while seeking employment, please contact our recruiting department at
[email protected]
or call 703.368.6107. We will make a determination on your request for reasonable accommodation on a case-by-case basis.
Benefits:
To learn more about the Benefits offered by Progeny Systems, including a minimum $1,000 sign-on bonus for all new hires, please visit our website at http://www.progeny.net/careers.
About Progeny Systems
Progeny Systems is a privately held, high-tech small business that provides premium systems, services, and products for the Department of Defense, government agencies and commercial clients. We are a technology leader in numerous areas including: technology insertion; acoustic sensors; signal processing; combat systems; torpedoes; cyber security; biometrics; knowledge management; undersea vehicles; open architecture; electromagnetic maneuver warfare; electronics packaging; and image/video processing/analysis.
As a small business, Progeny Systems is a participant in the Small Business Innovative Research (SBIR) and Small Business Technology Transfer (STTR) programs. Progeny Systems has a proven track record of transitioning numerous SBIR contract awards into full-scale production, and has also successfully competed with large defense corporations. Progeny System's ability to leverage flexibility, rapid turnaround, customer responsiveness, and encourage an environment for experimental research has been critical to our success in developing, producing and supporting numerous mission critical national defense systems.
Progeny has provided highly complex products/programs to the United States Government in collaboration with the following agencies, among others:
United States Navy
United States Air Force
United States Army
Defense Advanced Research Projects Agency (DARPA)
National Aeronautics & Space Administration (NASA)
6.5.0