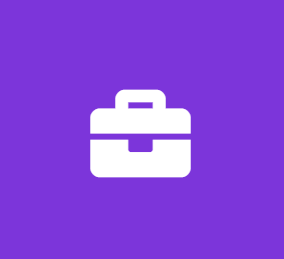 IT Support Intern
Kanuga Conferences Inc.
Customer Support Internship
KANUGA CONFERENCES, INC
Information Technology Support Intern

Overview: Kanuga Conferences is one of the largest camp and conference center complexes serving the Episcopal Church and the global Anglican Communion. It has come to provide a unique set of resources and services to the Church, all of them grounded in its original focus on a special blend of Christian hospitality and programs. It serves a population that is concentrated in the southeastern U.S. but extends worldwide through the Anglican Communion. The community served by Kanuga is demographically diverse and spans the spectrum of theological points of view in the Episcopal Church. Across its more than 75-year history, Kanuga has grown in size and complexity. With a full-time staff of 120 that grows to 250 seasonally. Hosting over 35,000 guests, campers and program participants annually, Kanuga manages an array of risks associated with its camping, conference and hospitality ministries. The Information Technology Support Intern will support the Director of Information Technology's role as the primary steward of Kanuga's IT infrastructure.


PLEASE NOTE: This is an unpaid Intern position, educational credits will be awarded.
Goals:
Gain real-world experience in a complex IT environment during a 1-year internship program
Provide frontline IT Support under the supervision of the IT Director
Assist the IT Director with documentation, maintaining an accurate inventory, systems engineering, and project management
Obtain an appropriate entry-level professional certification (A+, MCP, CCNP, etc.) and educational credits towards current field of study.
Accountability: The Information Technology Support Intern reports to the Director of Information Technology. In addition, the Information Technology Support Intern will work with Human Resources and the Resident Apprentice Program to acquire additional training and experience.
Principal Responsibilities:
IT Support
Respond promptly and effectively to basic IT support requests by phone, email, and other means of communication
Prioritize IT support requests and escalate complex or critical issues to the IT Director as necessary
Provide remote and in-person hardware support on computers, printers, and other hardware
Provide remote and in-person software support on Kanuga's business applications and other software
Provide courteous and professional service to both internal and external users
Maintenance and User Management Tasks
Perform basic Active Directory and Exchange user account management (password resets, account unlocks, etc.)
Perform basic software management tasks (patches, minor updates, password resets, etc.)
Assist the IT Director with maintaining accurate IT documentation and inventory
Assist with verifying and storing successful backups of all servers and critical network hardware
Outside Resources and Data Mobility
Provide basic support to remote users accessing Kanuga's network (RDS, VPN, webmail, smartphones, i.e.)
Other
Ensure that Kanuga's information is kept secure and confidential

Provide guidance and coaching for all users of technology, both staff members and guests as appropriate

Seek technical training and stay up to date on current technological advances

QUALIFICATIONS

Experience

Demonstrated success in:
Prioritization and time management;
Logical thinking and troubleshooting;
Skills
Demonstrated ability to:
Communicate clearly via email, phone, and in-person;
Research problems and complete training independently with some supervision
Knowledge
Demonstrated understanding of:
Networking, hardware, software systems
Internet and addressing protocols
Attributes
Pursuing an education in Computer Science or Technology related field.
Accurate and detail oriented;
Reliable, honest, and trustworthy