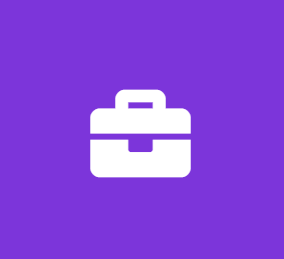 Entry Level Salesforce Administrator Learning Associate Program
Climb Hire
Marketing Full Time
Do you have some college credit but didn't finish your degree?
Are you eager to break into a job in tech that doesn't require you to learn how to code?
Are you tired of being in a minimum wage job?

If you said YES to any of these....
Train to become a Salesforce Administrator with Climb Hire.

Climb Hire is recruiting for a one-in-a-kind skills training program. No college degree? No problem. We believe there is a lot of hidden talent out there and we want you to apply if you enjoy using computers and have a hunger to learn outside of a classroom environment. You also have a strong desire to work alongside a group to achieve a common goal. You recognize the importance of teamwork and can see yourself as an active member of a supportive peer-to-peer community. In fact, Climb Hire's strength is in the relationships our Climbers build with each other.

This program provides an opportunity to enter a career pathway as a Salesforce Administrator with a potential initial salary of 45K. The training can be the first step towards a fruitful career as a Salesforce Administrator, Salesforce Developer, data manager, consultant, project manager, or business analyst.

Climb Hire prepares you to:
Master in-demand skills (Salesforce, data management, system administration)
Refine your professional skills (Resume, Cover letter, LinkedIn profile, giving/getting feedback, communication skills, etc)
Join a peer-to-peer networking & learning community

Commitment to our program averages to 15 hours per week; this includes 2 in-person sessions per week, individual online work, and meetups with your coach. Our program is for working adults and features flexible scheduling with options for weekend or weekday in-person sessions. In order to complete the program, there is a 90% attendance requirement.

Interested? Learn more about us prior to applying at: www.climbhire.co
Application: https://climbhire.force.com/climbers/s/application?site=Craigslist

Ready? Here are the nuts & bolts.

Ideal Candidates have the following characteristics:

Community-oriented: You have a strong conviction that life is not a solo-sport. You excel working in a team and you enjoy helping others.
Self-Motivation & Perseverance: You are driven to improve yourself, in-spite of obstacles that come your way.
Professionalism: You work easily with a diverse range of individuals; you are a dependable team member; and you possess strong communication skills.
Time Management Skills: You have the capacity to balance your personal and professional commitments, even when things get challenging and time seems limited.
Desire to Learn: You are the type of individual who thrives on learning new things - you seek information from video tutorials or asking friends - you enjoy figuring things out.
Intrigued by Customer Relationships: You enjoy digging into information and are interested in developing the technological skills related to new technologies such as Salesforce.
You are earning less than $19 an hour and want to break into an entry level role in tech.

Experience and Requirements:
You bring some working experience to the table where colleagues and/or managers would strongly recommend you for your team building and independence.
A high school diploma or GED; candidates with an Associates or some college credit are welcome to apply.
Fluency in English speaking and writing; bilingual or multilingual applicants are encouraged to apply.
You possess authorization to work in the U.S and are able to pass a background and reference check.
You live in the Bay Area, with access to public transportation and/or car for weekly in-person sessions in San Francisco or Oakland.
You have regular personal or public access to the internet and you have access to a computer.
Candidates will be invited to participate in a basic academic assessment designed to measure your knowledge, skills, and abilities in job-related areas (exam is mobile-friendly).

Interview Process:
Step 1: Online Assessment (One-hour)
Step 2: Video Interview (10 question interview)
Step 3: In-person Group Interview
Step 4: Online Learning
Step 5: Background & Reference Check

Total Application Timeline: We will notify you between 1 - 3 weeks, depending on the rate you complete each step. Note that our cohort launches in February 2020, we recommend applying as soon as possible.

At Climb Hire, we believe that diversity and inclusion are critical to any organization's success. We strive for the inclusion and development of underrepresented individuals in the technology sector along various domains such as race, ethnicity, gender, and socio-economic status. We highly encourage individuals from underrepresented groups to apply.