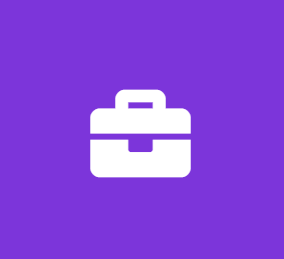 QA Tester Intern
carpasean
Quality Assurance Internship
THE COMPANY
carpasean specializes in working with small and medium businesses struggling with understanding, implementing or managing their Information Technology solutions. Our customers are dependent on computing technology but either too small to staff internal IT experts or the staffs they do have are insufficient. Our core business is providing critical thinking and more than twenty years of experience in Information Systems (including Information Technology), Business Intelligence and Processes Management. Through manufacturer agnostic Information Systems Consulting, we transform small and medium business Information Technology liabilities into Information Systems assets that will give our customers the competitive advantage to succeed today and into the future. Our Information Systems Outsourcing, our premier and niche offering, is deeply grounded in standards-based industry best practices, but fluid enough to properly direct, administrate and manage any well understood Information Systems based IT Solution including its staff, partners and vendors. Just as our Consulting services redesign in-place solutions to transform liabilities into assets, our Outsourcing services ensure IT operates as an asset, perpetually showing ROI and competitive advantage. Our outsourcing is available for a single project or, as is the case with many of our customers, carpasean LLC can serve as an organization's entire Information Systems and Technology department, accountable directly to an officer, or the owners.
THE POSITION
We are seeking an ambitious and committed college student who wants to gain hands on technical experience and professional experience in a learning environment as our next QA Tester Intern.
You will assess software quality through manual and automated testing and be responsible for finding and reporting bugs and glitches. In this role, you should have a keen eye for detail and excellent communication skills. If you are also competent in executing test cases and are passionate about quality, we'd like to meet you. Ultimately, you will ensure that our products, applications and systems work correctly.
This internship will give the student the advantage of growing their skills exponentially while working directly with respected industry leaders. We are dedicated to the quality, reliability and integrity of the products, applications, and systems that allow us to serve our customers. Here you will be working with bright minds that are the power behind the services that we provide.
Working under the close supervision of software developers, the duties of the QA Tester Intern include:
Review and analyze system specifications
Collaborate with developers to create effective strategies and test plans
Execute test cases (manual or automated) and analyze results
Evaluate product code according to specifications
Create logs to document testing phases and defects
Report bugs and errors to development teams
Help troubleshoot issues
Conduct post-release / post-implementation testing
Work with cross-functional teams to ensure quality throughout the software development lifecycle
Utilizing Agile methodology, perform some scrum master duties including organizing and prioritizing project features into sprints, managing project timelines, editing code to improve user experience, and aligning new features with original project scope
THE DETAILS
Internship Type: The carpasean team has opted to participate in a paid internship type program and offer students a well – managed position which will provide learning and development.
Hours are varied each week depending on current projects (no guarantee of minimum or maximum hours)
Flexible scheduling
$18 to $25 per hour depending on experience
WHO SHOULD APPLY?
Graduate or undergraduate students pursuing a Bachelors or Masters degree in Computer Science, Engineering or similar discipline with:
Knowledge of project management and QA methodology
Familiarity with Agile frameworks and regression testing
Ability to document and troubleshoot errors
Working knowledge of test management software and SQL
Excellent communications skills
Attention to detail
Analytical mind and problem-solving aptitude
Strong organizational skills