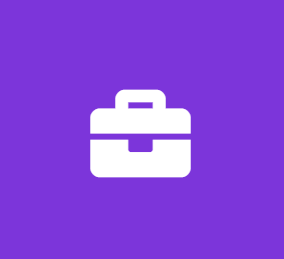 Intern: Data Analytics (Data Engineer)
University of Iowa Center for Advancement
Data Science Internship
The University of Iowa Center for Advancement (UICA) is currently recruiting University of Iowa students for our paid summer internship program. By introducing students to the important work we do at UICA, we aim to (1) promote life-long engagement with the university by fostering an appreciation of the impact of engagement and philanthropy and (2) encourage exploration of careers and volunteer roles in nonprofit and foundation settings by exposing students to the array of work available and the inner workings of a successful nonprofit.
FOCUS OF THIS SPECIFIC INTERNSHIP OPENING
Data Analytics (Data Engineer)
The intern will assist with building systems to enable advanced analytics and data-driven business decisions. Specifically, the intern will help build data pipelines and analytics in Microsoft Azure and will explore the possibility of cloud computing and infrastructure to perform big data analytics.
Software expertise or specific UI majors required:
Computer Science/Business Analytics/Engineering major preferred.
Expected time commitment (32-40 hours per week) and schedule requirements beyond the typical workday:
At least 32 hours, can be flexible.
Ways in which the intern will add value and help you achieve individual, unit, and/or organizational goals:
The objective of this project is to explore Azure capability to store, retrieve useful information from unstructured data in Azure data lakes. We will be building systems to enable advanced analytics and data-driven business decisions. Usage of Cloud platforms such as Amazon Web Services and Microsoft Azure allow tremendous agility and speed to market for implementation of our systems and services which will improve the overall organizations productivity.
Projects/deliverables that the intern will be expected to produce by the end of the internship:
Locate, evaluate, and acquire internal and external datasets.
Preprocess by cleaning, profiling, condensing, normalizing, and transforming raw data into usable formats for downstream analysis.
Load prepared data into temporary or operational ready data structures.
Present the impact and value added by web scraping and utilizing the publicly available data.
Potential opportunities to enhance the existing models built by the data scientists.
Demo the possibilities and proof of concepts.
Intern responsibilities (incl. both challenging and routine activities) in addition to the deliverables described above:
Research new promising tools and technologies, and ways to more elegantly/ efficiently solve problems.
Clean and manipulate unstructured dataset into structured useable dataset in Azure.
Produces and maintains documentation on installations, incidents and procedures.
Build and maintain a "lessons learned" knowledge base.
Additional opportunities for learning or skill development not yet discussed:
The intern will have an opportunity to learn cloud computing, advanced data analytics techniques, visualization and Machine learning algorithms.
The intern will gain experience with a variety of platforms and software including: Azure and some cloud computing tools plus R, Python and SQL.
SCHEDULE & COMPONENTS
The internship program will run for 10 weeks, June 1 - August 7. Interns will earn $12/hour and are expected to work 32-40 hours per week, according to a schedule determined by the intern and supervisor. Outside commitments such as summer courses may be accommodated on a case-by-case basis. Five days of (unpaid) vacation are permitted during the course of the internship.
In addition to project work with their supervisor/team, interns will benefit from several additional program components including extensive orientation, a day of service, opportunities to accompany UICA fundraisers on donor meetings, and educational programming related to leadership, fundraising, and careers. The internship will conclude with a reception at which interns share key accomplishments.
GENERAL QUALIFICATIONS
Must be a current University of Iowa student. Preference will be given to current sophomores, juniors, and first-semester seniors; May 2020 graduates may also be considered.
APPLICATION INSTRUCTIONS
Submit a resume, cover letter, and names and contact information of two references through the UICA careers page, www.foriowa.org/careers. If you are interested in an internship in more than one area please apply separately to each opportunity and describe your relative preferences in your cover letter. Any anticipated summer courses or outside commitments should also be described in the cover letter.
APPLICATION DEADLINE: FEBRUARY 14
The University of Iowa Center for Advancement (UICA) is an independent nonprofit located on the north edge of campus, formed by joining the UI Alumni Association and the UI Foundation. Our mission is to advance the University of Iowa through engagement and philanthropy, and we are committed to engaging everyone who loves the University of Iowa—alumni, fans, patients, art lovers, students, parents, and friends—through programming, events, and opportunities to give back. (Learn more at www.foriowa.org.)