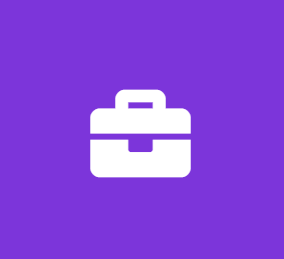 Intern: Quality & Customer Support- Data Analysis (Summer 2020)
Volvo Group
Customer Support Internship
Position Description
Position Description
DURATION AND EXPECTED HOURS
This position will run through the summer of 2020, May-August, at 40 hrs/week
PURPOSE AND DESCRIPTION
The internship role provides students with the opportunity to apply academic knowledge and skills in a professional environment, and to support/promote the graduates' career goals through contact with professionals in their field of study. The purpose of this position is to support the Uptime Center Support team with ongoing continuous improvement and project support, to include but not limited to documentation of ongoing quality and customer initiatives; development, documentation and implementation of training programs, and business trends analysis to support customer experience initiatives.
CORE RESPONSIBILITIES
Analyze customer data for project support and communication of results
Documentation of Uptime Support processes and procedures as it relates to common platform
Support data analysis for common system project implementation
Support vendor performance analysis and improvement initiatives
Additional projects as assigned
SKILLS
Advanced in Microsoft Office programs, including Word, Excel and Powerpoint
Ability to analyze and summarize information and determine best presentation method
Ability to demonstrate innovative thinking in projects and program support
Strong communication skills
Experience in project management and documentation of processes and procedures
Understanding of continuous improvement methodologies
Excellent interpersonal communication
Familiar with intern based search tools and capabilities
Ability to build business process maps and project management plans
COMPETENCIES
Quick Learning Ability: Understand the Aftermarket organization and key players with guidance
Teamwork: Ability to work effectively as either a team member or independent contributor
Customer Focus: Understand and meet the needs of the customers, and address the interests and concerns of all stakeholders.
Flexibility: Perform a wide range of tasks, responding to changes in direction and priorities
Ownership/Accountability: Take the lead in getting the job done and accept responsibility.
Creativity/ Innovation: Reframe traditional patterns of thinking and apply new ideas, methods, designs and technologies.
EDUCATION/EXPERIENCE:
Applicants must be pursuing a Management, Business Analytics or Data Analytics degree (or related area of study) at an accredited school and have completed 30 semester hours prior to the start of the internship.
Applicants must have a minimum cumulative grade point average of 3.0.
About us
Founded in 1900,
Mack Trucks
is an iconic brand that embodies the American spirit: pioneering, hard-working, authentic and ambitious. Mack trucks are recognized around the world as "The American Truck You Can Count On," thanks to our durable, reliable and application-driven vehicles that get the job done. With Mack Trucks you will be part of a global and diverse team. We work with passion, we trust each other and we embrace change to stay ahead. We make our customers win.
Mack is part of the Volvo Group, one of the world's leading manufacturers of trucks, buses, construction equipment and marine and industrial engines under the leading brands Volvo, Renault Trucks, Mack, UD Trucks, Eicher, SDLG, Terex Trucks, Prevost, Nova Bus, UD Bus and Volvo Penta.
State / Province
North Carolina
Employment/Assignment Type
Internship/Trainee/Co-op
Functional Area
Aftermarket
Last application date
16-Mar-2020
US Disclaimer text
Volvo Group North America is an Equal Opportunity Employer
E.O.E./M/F/Disability/Veteran

We Participate in E-verify