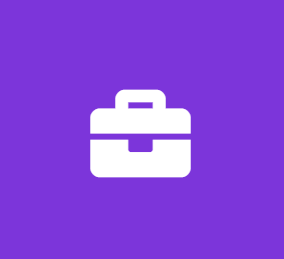 Junior Sales Engineer
360Science Inc.
Marketing Full Time
Many organizations recognize the benefit of data-driven decision making but still rely on a centralized team to handle every aspect of data quality. 360Science is changing this dynamic by empowering people of all backgrounds and skillsets to match, dedupe, and unify data with unprecedented speed and accuracy. Now, members of every department have the power to analyze data, extract insights, and inform decisions in minutes instead of days or weeks.
*
360Science offers a fast-paced, dynamic work environment and we are adding people to our team who are infinitely curious, enjoy venturing outside their comfort zone, and want to grow their career while having a blast doing it.
*
*
As a Sales Engineer, you'll make a significant impact at 360Science by working with our sales, marketing, and development teams to continually improve our software and demonstrations, the discovery process, and further define best practices. You're a critical piece of the product feedback loop and will collaborate with the customer success team to provide a world-class implementation experience.
*
*
This customer-facing role requires creative thinking, excellent problem-solving, written and verbal communication skills, commercial awareness, and a consultative touch.
*
*
What You'll Do
Demonstrate 360Science software to prospective and existing customers
Provide technical consultation and guidance on various aspects of our solutions
Support and manage proofs of concept
Conduct solution testing and validation
Support successful adoption by providing applicable code samples, screenshots, support documentation, etc.
Assist in the handoff between sales and account management
Work with development and product teams to maintain up to date product knowledge and collaborate on on-going projects.
Own technical feedback loop between customers and product development
Provide recommendations to the product roadmap
Become a master of data matching and the 360Science Matching Engine
*
*
What You'll Need
2+ years' experience in a technical role (e.g. Data Architecture, Web Developer, Technical Implementations, Sales Engineer, Solution Consulting, etc.)
Good oral and written communication skills, with a demonstrated ability to communicate complex technical topics to top management and non-technical audiences
Previous experience in a customer-facing role is preferable
Database Management Software experience (e.g. SQL Server, Oracle, DB2, etc.)
A fundamental understanding of master data management and ETL processes/strategies
Fundamental understanding of Linux and UX operating systems
*
*
360Science Sales Engineers will be provided with training to develop proficiency in the following areas. Bonus points if you already have any of the following experience:
UNIX shell Scripting and Windows Batch File Scripting
Web Programming with Java/JSON/Postman
Linux and UX operating systems
*
Job Type: Full-time
Additional Compensation:
Work Location:
Benefits:
Health insurance
Dental insurance
Vision insurance
Paid time off
Flexible schedule
Professional development assistance
Schedule: