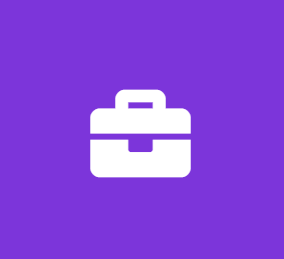 Intern/Administrative Assistant
Savvy Properties
Customer Support Internship
Job Title: Administrative Assistant -- Leasing/Marketing/Operations Internship near UC Berkeley Campus.
Savvy Properties is seeking hard-working, motivated individuals to join our property management team as a paid-intern!
Job Qualifications:
Do you have or want any office experience?
Are you self-motivated, are able to work during Spring Break, and at least three afternoons each week?
Can you work independently with attention to detail?
Can you effectively communicate orally and in writing?
Do you have common office computer skills?
If you answered yes to the majority of the questions, then we want you working for us!
Job Description:
You will be working in a property management office and gaining experience in administration, leasing, marketing, and much more! You may need to show apartments to prospective tenants -- mostly undergrads -- who will be looking for housing for the Summer and Fall semesters.
You will need to assist the leasing staff with administrative tasks; filing, data inputting, and application processing.
You will need to post advertisements and place them to places like Craigslist, Sproul Plaza, etc.
You will need to update tenant records.
This job can begin mid/late-January, so in the text portion of the email, please include your desired start date and weekly availability.
One more thing! This will be a fun job that you will enjoy as you gain useful experience in a high powered office environment. If you want to some research on our company before you submit your cover letter, resume and availability, please visit www.savvyproperties.com.
Job Types: Part-time, Internship
Salary: $16.00 /hour
Experience:
administrative assistant: 1 year (Preferred)
Education:
High school or equivalent (Required)
Language:
Shifts:
Morning (Preferred)
Mid-Day (Preferred)
Work Location:
Benefits:
Hours per week:
Internship Compensation:
Setting:
Ergonomic Workspace:
This Job Is Ideal for Someone Who Is:
Dependable -- more reliable than spontaneous
Adaptable/flexible -- enjoys doing work that requires frequent shifts in direction
Detail-oriented -- would rather focus on the details of work than the bigger picture
Achievement-oriented -- enjoys taking on challenges, even if they might fail
Autonomous/Independent -- enjoys working with little direction
This Job Is:
Open to applicants who do not have a college diploma