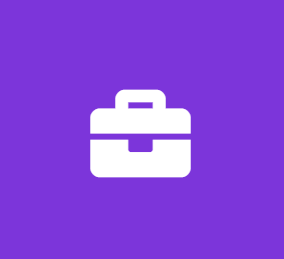 Jr .Net Developer
Mecklenburg County Government
Software Engineer Internship
POSITION SUMMARY
This is the first level in the Programmer/Developer series. Incumbents focus on one specific application and develop systems based on detailed specifications. Incumbents in this class may also be responsible for writing and maintaining code and performing some analysis work. Associates Degree in Information Technology or Computer Science and one year of general programming experience or an equivalent combination of training and experience.
ESSENTIAL FUNCTIONS
Perform professional functions in software programming and analysis.
Assist in designing, coding, testing, deploying, maintaining, enhancing, and supporting County software systems.
Assist in developing new software and customize, developing interfaces to, or integrating with third-party business systems.
Work in a team-based environment, communicating effectively with all levels of staff and management.
Address customer's information needs by developing technology solutions and supporting information and technology systems on multiple computing platforms.
Provide work estimates to project team and lead.
Participate in the testing process through unit testing, integration testing, system testing, acceptance testing, and automated test development.
Write and generate system documentation.
Deliver excellent customer service, assist in creating customer satisfaction, and enhance customer relationships with the Information Technology Department.
Maintain up-to-date software development knowledge and build expertise among colleagues in the Information Technology Department.
MINIMUM QUALIFICATIONS
Experience: One year of general programming experience
Education: Associates Degree in Information Technology or Computer Science
Equivalent Experience for Education Accepted? Yes
PREFERRED QUALIFICATIONS
Preferred candidate will possess 2-5 years' experience troubleshooting and remedying Microsoft-based multi-tiered applications written in VB.NET and C#. Database design, programming and debugging skills are a must.
Must be willing to support some after-hours (24x7) applications.
Familiarity with Change Management on some level is preferred.
Must have great communication and customer service skills and comfortable working closely with teammates heavily at first to come up to speed.
KNOWLEDGE, SKILLS AND ABILITIES
Knowledge of:
Current software development technologies, trends, and methodologies
Common software engineering design patterns
Skills in:
Object-oriented programming and design.
Relational database programming and design
Web-based application programming and design
Ability to:
Develop software using multiple tools, operating systems, languages, and methodologies.
Define, track, and assure responsiveness to clients' information service problems.
Establish and maintain effective working relationships.
Follow IT Software Development standards and practices.
Solve software problems proactively.
Manage own schedule and workload.
Research, verify, edit, and update data bases.
Work and contribute as a member in a team-based environment.
Maintain regular, predictable and punctual attendance during regularly scheduled work hours at assigned worksite.
Effectively coordinate, perform and complete multiple duties and assignments concurrently and in a timely manner.
Meet the travel requirements of the position, if any.
Physically perform the essential job functions of the classification.
REASONABLE ACCOMMODATIONS STATEMENT
To accomplish this job successfully, an individual must be able to perform, with or without reasonable accommodation, each essential function satisfactorily. Reasonable accommodations may be made to help enable qualified individuals with disabilities to perform the essential functions.
Job Type: Full-time
Experience:
.NET: 1 year (Preferred)
Programming: 1 year (Required)
Vb.Net: 1 year (Required)
Database Design: 1 year (Required)
C#: 1 year (Required)
Debugging: 1 year (Required)
Education:
Location:
Work authorization:
Application Question:
What's your salary expectation?
Work Location:
Benefits:
Health insurance
Dental insurance
Vision insurance
Retirement plan
Paid time off
Parental leave
Tuition reimbursement
Visa Sponsorship Potentially Available:
No: Not providing sponsorship for this job
Schedule::