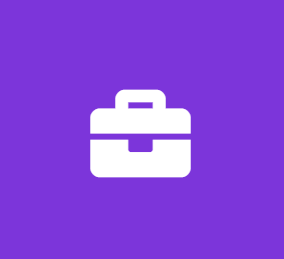 Jr. Software Quality Assurance Analyst
BETTER WORLD BOOKS MARKETPLACE INC
Software Engineer Full Time
Better World Books is a for-profit socially conscious business and a global online bookseller that collects and sells new and used books online matching each purchase with a book donation, Book-for-Book™. Each sale generates funds for literacy and education initiatives in the UK, US, and around the world. Since its launch in 2003, Better World Books has raised close to $29 million for libraries and literacy, sold over 75 million books, donated almost 27 million books and reused or recycled more than 326 million books.
Better World Books, the world's leading socially conscious online bookseller, is now owned by Better World Libraries, a mission-aligned, not-for-profit organization that is affiliated with longtime partner the Internet Archive. This groundbreaking partnership will allow both organizations to pursue their collective mission of making knowledge universally accessible to readers everywhere.
Jr. Software Quality Assurance Analyst
Job Summary
The QA Analyst is responsible for ensuring that all aspects of the Agile Software Development process are being followed. The position works closely with the software engineering team to make sure there are no bottlenecks in the Agile Software Development process. This includes writing acceptance criteria, developing reusable test environments, helping to create a suite of automated tests for key business processes, and ensuring that software is delivered free of defects. This position will also include the skills of a Business Analyst, which will include meeting with end users, gathering requirements, writing user stories with the developers, creating user documentation as needed, demoing new functionality to key stakeholders and gathering iterative frequent feedback from the business during the agile iteration.
Essential Functions
Create, own, and manage effective QA processes that support our Agile Software Development methodology.
Perform business analyst role and drive product requirements and their prioritization in an agile development environment. Balance needs of the various groups; sales, pricing, marketing, finance, book acquisition, and engineering in making product decisions.
Identify gaps and processes that need improved. Push everyone around you to be better at what they do by bringing a fresh perspective to the team.
Work directly with the Director of Software Development to establish and maintain that processes are as efficient as possible.
Perform Project Manager role on projects as needed.
Other duties as assigned.
Knowledge, Skills, and Abilities
An agile software development process practitioner who will improve the quality of our software by thoroughly and iteratively testing it before it's released.
The ability to stay focused on the big picture if other distractions arise.
Strong verbal and written communication skills required in order to clearly communicate product ideas to both technical resources and management.
Highly organized with careful attention to detail, excellent planning and priority setting skills and exceptional follow-through.
You will "roll up your sleeves" when necessary to get the job done. You are not focused on hierarchy or titles.
Qualifications, Training, and Experience:
Bachelor's degree required.
1-3 years related experience required.
Past product management experience preferred.
Past business analyst experience preferred.
Past QA / Testing experience in an agile software development environment preferred.
Our Core Values
Customer Focus – We are driven to provide customers a highly-valued experience, and one that allows them to align their action with their values. We want to be their favorite marketplace and their favorite partner, so we incorporate their input into everything we do.
People Matter – We seek out talented people who are hardworking and invest in them. We respect each individual, reward achievement and celebrate team success.
Do the Right Thing – We strive to do the right thing at all times, with all people and all issues.
Foster Innovation – We look for new ideas and bold moves while we embrace and create change.
Passion for Literacy – We are committed to the cause of literacy. Every person should have the chance to achieve their potential and participate fully in society.
Benefits
Health –three health plans to choose from offered by Anthem Blue Cross /Blue Shield –shared cost. Begins on the 1st of the month after 30 days of employment.
Dental and vision offered by Met Life – shared cost.
PTO – A generous paid time off accrual plan begins after 60 days of employment.
Volunteer Time Off (VTO) – every full time employee has the opportunity to volunteer in the community - and get paid for it.
For pet lovers – we offer pet insurance via paycheck deduction and a pet bereavement day in the event you lose your beloved dog or cat.
Free books – employees can choose unlimited books from our recycled area each month for free.
Flexible work arrangements – employees can elect a flexible work arrangement choosing when and where they work. We manage by results.
401(k) with company match.
And the best benefit of all – every single person who works at Better World Books is promoting literacy and knowledge for all. Your work truly matters here.

Reports to: Director of Software Development
Location:
Mishawaka, Indiana