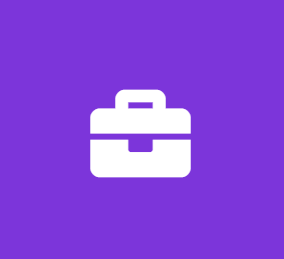 Marketing Intern Spring 2020
Baker's Waterproofing Co., Inc.
Marketing Internship
Marketing Intern
Time-frame: 2020 Spring Semester
Job Type: Internship
Experience: Entry Level
Baker's Waterproofing Co. Inc., a regional leader in the foundation repair industry, is seeking an Office Assistant to join our team. If you want to strategically impact our brand, assist on creative projects and promotional events, and be valued for what you bring to the team, apply today to learn more.
We are proud to be a Top Workplaces winner in 2019!
Our mission is to be a team of leaders, constantly seeking improvement to serve our customers and exceed their expectations.
See our work culture by checking out our social media pages:
Instagram: www.instagram.com/bakerswaterproofing
Facebook: www.facebook.com/BakersWaterproofingPA
LinkedIn: www.linkedin.com/company/bakers-waterproofing
Duties may include but are not limited to:
Develop and follow a calendar to meet scheduling marketing deadlines.
Follow existing content calendar to create social media posts and blogs.
Use CRM to find and create content from completed projects for the website.
Assist with the preparation and analyzation of home shows.
Provide support for marketing/networking events as required.
Professional growth through marketing webinars and programs
Supporting the marketing team in daily administrative tasks.
Job Requirements
Senior or Junior college student preferred
Marketing, Human Resource or Management focus beneficial
Some graphic design experience a plus, but not necessary
Positive attitude
Willingness to learn
Strong written and verbal communication skills
Reliable attendance
Compensation
This internship is paid hourly while providing the opportunity of college credits, references and resume building. The term of this internship is for the Spring 2020 semester. (January – May 2020), with the possibility to continue for the summer of 2020. We are seeking a commitment of 15+ hours per week, allowing flexibility for classes and vacation schedules as needed.
At Baker's Waterproofing Co., we redefine our industry not only for our customers, but also for our employees. We highly value our employees and strive to make our company a great place to work. We offer a family-oriented environment, a casual dress policy, the tools and training you need to get the job done the right way. If you think you'd be a great fit on our team, we'd love to have you apply.
For more information about our company, visit www.BakersWaterproofing.com
Job Types: Part-time, Internship
Education:
High school or equivalent (Preferred)
Additional Compensation:
Work Location:
Hours per week:
Schedule: