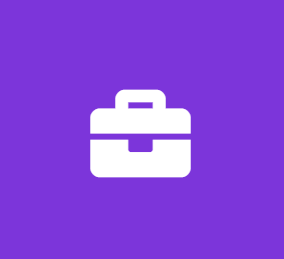 Cyber Business Analyst Intern
Hartford Steam Boiler
Business Internship
Hartford Steam Boiler is currently recruiting for our 2020 Summer Intern Program. In order to be considered, you must be in an undergraduate university program (rising Sophomore, Junior, or Senior). As part of your internship, you will be working with one of our key business areas in which you will be assigned a mentor where you will be exposed to various types of work and projects, while collaborating with a number of experienced professionals in our organization. As part of this program you will gain exposure to valuable resume building opportunities, networking activities and a final group project to complete the experience.

Assist the Cyber Global Product Ownership group with tasks related to cyber insurance and HSB's cyber business. Activities may include research, data analysis, creating and presenting presentations, writing, product analysis and product development. The employee's activities will involve exposure to and collaboration with other internal groups including HSB's communications, forms development, new products, finance and predictive modelling groups.
Qualifications
Actively enrolled college student with at least one year of college completed (flexible with major).
An interest in insurance generally and cyber insurance specifically.

Skills:

Good reading, writing, communication and critical analysis skills are essential, as is the desire to apply those skills.
Skills related to insurance or cyber security are desired but not essential.

Additional Information
We are an equal opportunity employer. Qualified applicants will receive consideration for employment without regard to race, color, religion, sex, sexual orientation, gender identity, national origin, disability or protected veteran status.
The work environment characteristics, and any physical and mental requirements described here are representative of those that must be met by an employee to successfully perform the essential functions of this job. Reasonable accommodations may be made to enable individuals with disabilities to perform the essential functions.
This job description is not designed to cover or contain a comprehensive listing of activities, duties or responsibilities that are required of the employee. Other duties, responsibilities and activities may change or be assigned at any time with or without notice.