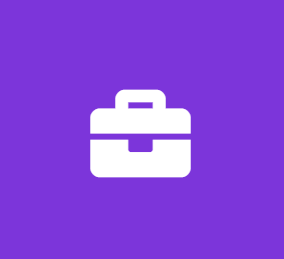 Junior Client Account Manager
SalesPad LLC
Finance Full Time
SalesPad is seeking a driven Junior Client Account Manager to focus on managing our existing clients by serving their needs and expanding the portfolio of SalesPad products they use. They will work with multiple Client Account Managers to serve customers in specific territories. A successful candidate is a motivated go-getter with strong analytical and communication skills to cultivate relationships from the first contact. The candidate should also be a self-starter who is looking to bring value to our customers and willing to dig deep to meet and exceed quota.
Responsibilities:
Sell our product line to prospective clients while using a value selling based approach
Report to multiple Client Account Manager on daily activity and monthly sales results
Answer questions from our existing clients by calling, and emailing
Prepare paperwork to activate new sales such as quotes, proposals, and ideal customer profiles
Triage with support for customer requests that require creating new quotes for additional licenses or blocks of service hours.
Enter customer request for quotes that are generated from our online form submittals
Call existing clients on paying enhancement and attending our company conference
Follow up with customers who generate marketing interactions from webinars, event registration, watching videos, or searching our website.
Vigorously maintain a robust and clean pipeline by using BANT and GVAP.
Qualify proposals using a Budget, Authority, Need, Timeline (BANT) methodology
Prepare for phone calls and meetings with a Goal, Value, Agenda, Permission to Proceed (GVAP) approach
Diligently maintain a detailed log of prospective client contacts and sales activities in the SalesPad CRM system
Supply feedback to the Manager of Client Account Managers on opportunity quality, funnel effectiveness, and engagement efforts based on interactions with existing client


Requirements:
The ability to quickly learn and effectively demonstrate a robust business software solution
Possess an unrelenting work ethic
A professional presence that puts our internal people first
Promote our mission statement to Radically Improve Distribution Operations for our customers.
Promote our values #PeopleFirst, #Accountability, #SpeakStraight, #OurWhy, #CustomerSuccess, #Innovators, #DataDriven, #Improvement.
The ability to communicate with people at all levels including c-level executives
Excellent time management skills, ability to prioritize multiple tasks
Motivation to thrive in a fast-paced, growing and evolving environment
Bachelor's degree or equivalent work experience
Desire to grow in a sales role


About SalesPad
With more than 110 employees, SalesPad is one of West Michigan's largest, fastest-growing software companies. We're seeking the self-motivated, the hard-working, the problem solvers, and the dedicated to join our team of experts. We're focused on helping businesses grow, expand, or reshape how they do things by approaching each and every problem with energy, creativity, and confidence. Ingenuity, adaptation, and evolution are at the core for us at SalesPad.
Our Grand Rapids-based headquarters is focused on helping change the way organizations do business through our software products, customizations, expertise, and support. Our enterprise software solutions work with leading business applications, Intuit QuickBooks, Intacct and Microsoft Dynamics GP, and integrate with a wide range of apps and platforms. SalesPad has been in the business of helping manufacturing and distribution companies increase productivity and efficiency since 2003. We got our start when a small business owner tasked a software developer with transforming a pile of clipboards and legal pads into a streamlined, efficient inventory management system. We have been sharing ideas and innovating ever since.
At SalesPad, we're always looking for talented individuals to join our team of professionals. We believe our success is built on the abilities of our employees, and we strive to create a challenging and rewarding environment where all individuals are respected and encouraged to grow. Reach out to us today!