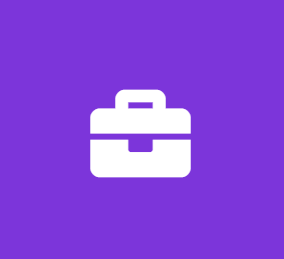 Assistant to Creative Director (Internship)
NINObrand
Customer Support Internship
Philadelphia's renowned NINObrand is seeking an "Assistant to the Creative Director" for an exciting and fast paced internship that will expose the candidate to all aspects of fashion design, production, manufacturing, and marketing, at the NINObrand Atelier in Rittenhouse Square. https://ninobrand.com
NINObrand is a renowned high-end fashion line from creative director and designer Bela Shehu, entirely manufactured and designed in Philadelphia and New York City. NINObrand has garnered a cult following for its innovative designs, edgy branding, and attention to quality. The brand itself has gained national press and awards, with Bela being recognized as a pioneer entrepreneur in her field. A recent Philly Voice article stated Every city needs a great designer to set the style standards. Paris has Coco Chanel, New York has Donna Karan, Milan has Gianni Versace – and now Philly has Bela Shehu. NINObrand also holds frequent events, talks, and community arts collaborations. https://ninobrand.com
Bela's other projects include The SHEHU agency providing design, production, branding, and marketing services to fashion focused companies ranging from startups to mainstream commercial operations generating over $25 Million in yearly sales, and her newest venture "Private School", a cultural movement for the curious and the creative. Private School produces moments, installations and events that bring together artists, makers, chefs, brands, and enthusiasts to the spaces designed and created for them. https://tinyurl.com/privateschoolinquirer
This position will be focused on the day to day logistics of running an independent fashion brand with the highest standards of quality and brand.
Position will expose candidate to:
The full fashion design process, from design concept to prototype
Product manufacturing and production
Fashion merchandising and marketing
Fashion E-commerce logistics
Fashion event and pop-up execution
Photoshoots and content creation
The candidate will feel immediate validation and reward by quickly seeing their efforts impact live in the real world. The combination of NINObrand, SHEHU and Private School projects will also allow for a diversity in work created, so that the intern's experience and/or portfolio will grow exponentially in scope and range. The only limitation on projects and responsibilities will be the skill and passion of the candidate. Candidates who show value, passion, and reliability, may be promoted to paid status with title.
Individuals Encouraged To Apply:
Individuals with backgrounds in fashion design, merchandising, manufacturing, or marketing
Individuals with entrepreneurial goals in fashion, merchandising, manufacturing, or marketing
Fashion Design and D&M recent graduates
Fashion Design and D&M students on sabbatical or able to work at least 3 business days per week
Individuals excited by learning new concepts and being expanded with new ideas and perspectives
Requirements:
Availability to work at least 3 days per business week from 9-5
Knowledge and aptitude for fashion and design
Good communication and organizational skills
Job Type: Internship
Salary: $0.00 /year
Education:
High school or equivalent (Required)
Location:
Philadelphia, PA 19103 (Required)
Additional Compensation:
Store Discounts
Other forms
Work Location:
Benefits: