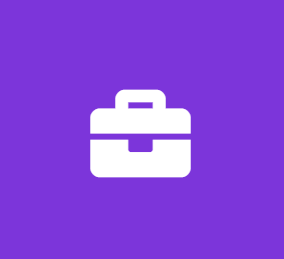 Junior Salesforce Engineer
Baker Roofing
Marketing Full Time
This is a unique opportunity to show your skills with a well-established construction company. Baker Roofing Company is an industry leader when it comes to providing an outstanding experience in commercial roofing, residential construction, metal fabrication, restoration, renewable energy, and more. We pride ourselves on over 100 years of quality work and investing in our employees.
We are seeking to add a Junior Application Analyst to our team in our corporate office. This person is responsible for user support, maintenance, and troubleshooting company cloud software and integration platforms. We want to hear about your professional experiences, your short term goals, and your long term ambitions. Your next opportunity starts at Baker Roofing Company. Our approach to training will make you feel right at home.
The Junior Application Analyst position is a key contributor in the success of ensuring end-user and management satisfaction. This is achieved by proper communication, follow-through, proper triaging, and managing service requests and helping in managing end-user expectations.
Act as the initial point of contact to the end-user for cloud software service requests
Coordination with other IT resources to ensure efficient systems operation and support
Maintain, support and troubleshoot company cloud software and integration platforms
Assist architects to ensure the efficiency, integrity, and security of company cloud assets
Help with multiple or large-scale projects as assigned
Communication with customers as required: keeping them informed of incident progress, notifying them of impending changes or agreed outages


To perform this job successfully, an individual must be able to perform each essential duty satisfactorily. The requirements listed below are representative of the knowledge, skill, and/or ability required. Reasonable accommodations may be made to enable individuals with disabilities to perform the essential functions.
Minimum 1-3 years of Salesforce Administration or related cloud and infrastructure architecture experience.
Proficient in English
Experience working in a team.
Ability to work on multiple priorities and/or projects simultaneously.
Excellent listening and communication skills, both verbal and written.
Strong customer relationship skills.
Organized, detail-oriented and self-motivated.
Strong computer skills and the ability to effectively communicate through e-mail.
Ability to remain in contact with the client through the completion of the incident.
Basic problem-solving abilities and ability to meet reasonable deadlines.
Ability to build positive and collaborative relationships.
Willingness to develop professionally.


Expected Outcomes:
Improve end-user cloud computing experience, perception, and satisfaction
Quickly respond to customer requests
Ability to work in a team and communicate effectively
Improve usage and increase the productivity of company cloud resources
Escalate service requests that cannot be scheduled within agreed service levels
Success in the Junior Application Analyst position will be based on your ability to meet or exceed our end user's expectations in ensuring their incidents are completed to their satisfaction
This position will be graded on the thoroughness of the information they obtain from the end-users, feedback from the technical support team and the satisfaction of our end-users
Skills: Computer literacy, troubleshooting problem solving, technical support, teamwork, integration, salesforce.com, salesforce.com implementation, organization skills, workflow management