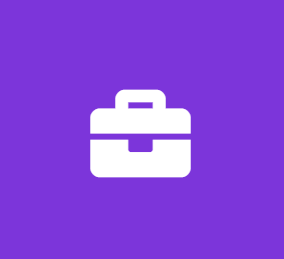 Director of Sales - Graduate Tucson
Graduate Tucson
Marketing Full Time
Graduate Hotels®, opening soon Graduate Tucson is seeking a Director of Sales to lead our opening sales team!
Graduate Hotels builds authentic, playful spaces that connect travelers, students, and locals. Through thoughtfully curated design, creative F&B and community-focused events, we create hotels worthy of their hometown.
We are a diverse team of experience makers and storytellers. As a Graduate Hotels team member, you are the local insider shaping guest experiences. Our goal is to make every guest feel like a local even if it's their first time in town. In order to help you deliver on that goal, we encourage our team members to embody the same mindset as our guests through Graduate experiences and encouraged community exploration with local establishments.
Our teams excel in delivering top results while introducing clients and guests to the design and service that have made us one of the fastest growing lifestyle brands in the country. There is never one right answer in hospitality. Come share your past experiences with us, to help write this textbook on service.
RESPONSIBILITIES :
Maintain and promote a team work environment with effective and clear communication amongst co-workers through positive leadership
Provide pricing and guidance recommendations to sales staff, review and approve any special corporate negotiated rates
Responsible for learning the hotel brand and strategy and effectively implement to the sales team.
Develop a working knowledge of the operations of the hotel, including food and beverage, guest services, reservations
Develop a complete knowledge and ensure adherence to company sales policies and SOPs
Drive customer loyalty in order to grow share of the account by delivering service excellence throughout each customer experience
Manage group or business travel accounts in assigned market segments to maximize business potential and exceeds hotel revenue goals
Manage and execute RFP Season Annually by facilitating the process in conjunction with the GM and/or Sales Manager
Ensure all pertinent aspects of solicitation, closing, and customer communications are complete and documented for the team
Identify and pursue new and repeat business through prospecting calls, visits, site tours, lunches, and networking events
Develop and maintain market awareness to ensure ability to predict revenue opportunities and set proactive strategies
Analyze sales and revenue management reports to identify trends and future demand opportunities Monitor pricing, MAR and other minimums to ensure pricing is within an acceptable range based on available inventory, current sales/revenue strategies and market demand
Attend and contribute to all revenue and sales strategy meetings and calls
Participates in forecasting for revenue and expenses
Understand, leverage, and implement corporate and brand tools to exceed budgets
Conduct ongoing competitor price and product analysis to ensure proper rate positioning and product offering relative to competition
Conducts weekly and monthly share analysis for measurement of hotels market performance versus competition and implements strategies accordingly in conjunction with the Regional Director of Sales, Regional Director of Revenue Management, GM
Recommend and implement new sales programs at the hotel and accurately track ROI
Initiates collateral and online marketing efforts to include all printed sales collateral, direct mail, discount promotions, e-mail marketing, website presence and tracks ROI on all advertising and marketing spend
Prepares annual marketing/business and budget plans
Set and monitor team member goals including weekly sales activities, room night and revenue goals monthly, quarterly, yearly
Provides ongoing feedback, training and development of team members and addresses areas of opportunity
Monitors all day to day activities of direct reports
Operate the sales department within established sales expense budget
Abides by Prime Time Selling hours
Perform other duties as assigned
EDUCATION AND EXPERIENCE:
Minimum of bachelor's degree in Hotel Administration, Business, or Marketing
Minimum of 5 years in progressive hotel sales with leadership responsibilities
KNOWLEDGE, SKILLS AND ABILITIES:
Strong analytical skills relative to impact on hotel revenues
Ability to communicate effectively verbally and in writing
Strong interpersonal skills
Strong understanding of revenue management principles
Ability to use reservation and revenue management systems to develop pricing and sales recommendations
Proficient in Microsoft Office Products, focus on Excel, Word and Outlook Ability to travel as needed
Must have flexible work hours that may include evenings, weekends, and holidays
ABOUT US:
Graduate Hotels is a hand-crafted collection of hotels that reside in dynamic university-anchored towns across the country. Each hotel pays homage to the heritage of its unique town through cultural nods to the local community. Launched in 2014, there are currently 19 open and operating hotels across the U.S. and an additional 15 hotels under development slated to open by the end of 2020. Graduate Hotels is owned by Adventurous Journeys (AJ) Capital Partners, a Chicago-based vertically-integrated real estate developer, owner and operator. For more information on Graduate Hotels, please visit graduatehotels.com.
Graduate Hotels Management is an Equal Opportunity Employer