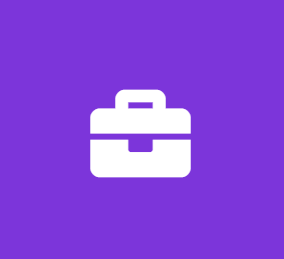 Full Stack Software Engineering Intern
Mosaic Group
Software Engineer Internship
Mosaic Group creates customized mobile applications for consumers. Our mission is to make cool software that makes life easier in just a few clicks. Our consumer products such as Weather Live and Vimeo reach millions of users across the globe each day.
Our summer internship program offers students hands-on experience in an extremely fast-paced and challenging environment. The program provides an opportunity to work with talented individuals from various areas to partner with stakeholders at all levels. The intern will be guided by a mentor and will be able to showcase the work during a final presentation. We want interns to have the opportunity to own plans and outcomes, offer innovative ideas, think outside of the box and ultimately have a hand in making a business and product impact!
This is a paid internship.
Position Summary
----------------
We are looking for a Full Stack Software Engineer Intern to join our Data Engineering group to help us build the next generation of the core Platform ecosystem that powers the products that over 100+ million users engage with on a daily basis, around the world.
You will move quickly, collaborate effectively and solve challenging technical problems gracefully. You will work with a talented group of people including Product, Marketing, Design, QA, and of course other amazing developers in the group. We have the benefits of a startup (rapid growth opportunities) and an established company (strong presence in the marketplace, recognized brand as an IAC company, and profits).
Responsibilities
----------------
Leverage cutting-edge technologies across the development stack (such as Java/Groovy, Spring boot, Node, Javascript, AWS/GCP Cloud, JIRA) to build web based services and/or applications on the cloud (GCP, AWS)
Quickly and efficiently design and implement in an Agile environment
Meet with stakeholders to define new/additional features
Implement and support projects through all stages of the development lifecycle
Actively share knowledge and responsibility with other team members and teams
Create new tools for JIRA
Build monitoring and alerting tools for cloud environment
Requirements
------------
Candidate must have completed at least two years at an accredited college with a focus in Computer Science or related Engineering discipline
Solid foundation in computer science fundamentals from data structures and algorithms to high-level design patterns as well as mastery of one or more computer programming languages
Fast learner that takes pride in their work and is very interested and passionate about front end or web development with an obsessive attention to detail
Exposure and knowledge of AWS and/or GCP cloud environments
Exposure and knowledge of issue tracking and agile project management software JIRA
A commitment and drive for excellence and continual improvement and a strong sense of adventure, excitement and enthusiasm
Excellent systems analytical, problem solving and technical skills
Minimum GPA 3.0
Nice-to-have
------------
Experience with JavaScript related frameworks
This position is based at the Mosaic Apps headquarters on 330 West 34th Street.
We're improving YOUR digital landscape, by intense collaboration
We embrace our diversity and strive to create an inclusive environment for all.