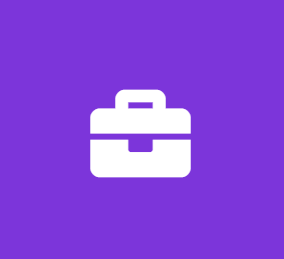 Jr. Java Developer
flexEngage (formerly flexReceipts)
Software Engineer Full Time
I. COMPANY BACKGROUND
flexReceipts powers smart email receipts, which offer retailers an opportunity to engage their customers post-purchase. flexReceipts' enriched digital receipts build customer loyalty and drive sales while allowing retailers to monitor spending habits and shopping trends. The company's patented software allows retailers to add personalized social media links, videos, targeted offers and more to digital receipts. Over 50 retail brands (10,000+ stores) use the flexReceipts platform.
The company is looking to grow and evolve through new and enhanced product offerings. As such, flexReceipts is seeking an innovative Jr. Software Engineer that can help push the envelope with our product. We believe this person will play a critical role in the growth of our company!
We are looking for a passionate full stack developer who is passionate about building products that solve true needs and that customers love. As a developer on our dynamic and driven team, you will be responsible for the delivery of new products and enhancing our existing applications. The position will work very closely with the company's co-Founders. Backend development is primarily done in Java but, we believe in using the right tool for the job and are open to alternatives.
II. RESPONSIBILITIES
- Execute full software development lifecycle (SDLC). - Develop flowcharts, layouts and documentation to identify requirements and solutions. - Determine operational feasibility by evaluating problem definition. requirements, solution development, and proposed solutions. - Write well-designed, testable code. - Create MVP's or POC, if necessary, to evaluate and measure new technologies. - Produce specifications and determine operational feasibility. - Develop software verification plans and quality assurance procedures. - Document and maintain software functionality. - Deploy programs and evaluate user feedback.
III. DESIRED SKILLS
- Capable of building high-availability/low latency web applications and services. - Follows good software development practices (e.g. version control, TDD, peer reviews). - A problem solver and quick learner. - Detail oriented and organized.
IV. QUALIFICATIONS
- 1+ Years of software development experience. - Excellent Java (or proficient in a similar language) development skills. - Strong experience with HTML, JavaScript, CSS, relational databases, and Linux. - Skilled at building web services (i.e. REST, SOAP).
Preferred Skills: - Experience with various types NoSQL databases (e.g. key/value, columnar, etc) - Worked with Pub/Sub messaging (e.g. AMPQ, JMS). - DevOps experience; particularly CI/CD and cloud infrastructure automation. - Working knowledge of Docker and container management systems like Kubernetes. - Familiar with Microservices architecture. - Experience with distributed data processing (batch/real-time).
V. CHARACTER TRAITS
- Enthusiastic and has a positive attitude - Possess a strong work ethic. - Collaborative; receptive to feedback and expresses opinions candidly. - Thrives in a fast-paced environment. - Works well independently. - Has a sense of urgency. - Driven and self-motivated.
VI. COMPENSATION
flexReceipts offers a competitive compensation plan in line with the candidate's experience and ability to drive results at target retailers. Compensation consists of an annual base salary, commissions, accelerators, stock options, 401k, and health benefits.
VII. WHY YOU'LL LOVE WORKING HERE
Passionate founding team * Opportunity to create something – be part of an early stage company in a fun and challenging industry * Meaningful equity (stock ownership) of a Silicon Valley-backed startup. * Opportunity to make a difference – your work will truly matter. * Great personal upside potential – in learning, earnings, and future exit potential. * Your voice will matter and you'll help set the direction of a promising startup!
Skills: Java, Javascript, Amazon Web Services, Spring
Job Type: Full-time
Salary: $50,000.00 to $80,000.00 /hour
Experience:
working/professional Java Development: 1 year (Preferred)
Education:
Location:
Orlando, FL 32801 (Required)
Additional Compensation:
Work Location:
Benefits:
Health insurance
Dental insurance
Vision insurance
Retirement plan
Paid time off
Flexible schedule
This Job Is:
A job for which military experienced candidates are encouraged to apply
A job for which people with disabilities are encouraged to apply
Schedule::