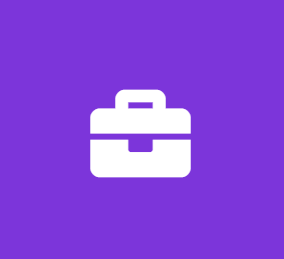 Sales Coordinator - Entry Level
MediaRadar
Marketing Full Time
MediaRadar is a cloud-based ad sales information service. We help websites, magazines, television networks, and newspapers dramatically improve ad sales and client management. MediaRadar provides its clients with detailed brand analysis and prospecting reports on over 2.6 million brands, culling advertising and editorial insights from more than 16,000 media properties. We help to give our more than 1600 clients a competitive edge by empowering their Sales Teams to enhance and streamline their sales processes using our unique SaaS platform service.

What you'll do:
Prepare sales presentations by compiling data; conducting research on publishers and market trends
Work with the MediaRadar software platform and other internal systems (CRM, Salesforce, Wiki)
Coordinate directly with CSO, Director of Sales and Account Executives to produce optimized Standard Operating Procedures/Best Practices and training material
Promote organizational growth by providing sales reps with cross-platform insights on a prospect-by-prospect basis
Requirements
You possess a BA/BS degree
You are proficient in Microsoft Office ( Word, Excel, PowerPoint)
You have a desire to eventually transition into a sales role down the line
You possess some prior experience in the advertising or media industries (i.e. internship or college coursework, ideal but not required)
You preferably have some working knowledge of Salesforce (Not Required)
Benefits
At MediaRadar, employees are encouraged to have fun and develop strong relationships with their peers. Employees love to spend their free time playing ping-pong and socializing with co-workers in and out of the office, whether at happy hours or volunteer events. Team members also strengthen their bonds at holiday functions and monthly office parties, and they enjoy great perks like Bagel Wednesdays and early release on Fridays during the summer. We also offer fantastic career progression, training and development, and a great benefits package that includes a competitive salary, first-rate health insurance, 401K, and transit discounts.

Check out what it's like to work with our awesome team here:http://muse.cm/1Mt0NCg