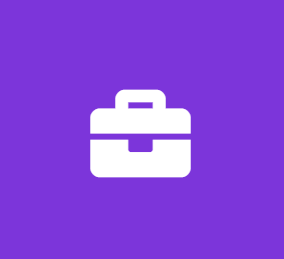 Recruiting Assistant Internship
Hunter Recruitment Advisors
Customer Support Internship
Hunter Recruitment Advisors (HRA) provides Recruitment Process Outsourcing (RPO) services to businesses that range from restaurants & hotels to insurance, television and video game controller manufacturers. We support top local and nationwide companies in successful job placement as well as providing outstanding recruitment training.
HRA is currently interviewing Jr./Sr.'s in high school or college undergrads to fill several part-time & paid internships opportunities for 90 days.
Upon completion, students could qualify for a recommendation letter as well as learn industry basics and obtain excellent hands-on experience! We will be contacting those candidates we feel closely match the company's needs.
Johns Creek, Alpharetta, Cumming, and Norcross candidates preferred.
NO EXPERIENCED PROFESSIONALS NEED TO APPLY
Internship Details:
Entry to Mid level Recruiting Training
Recommendation letter, financial incentives and bonus structure for productivity during internship
1on1 mentor ship with industry professionals for our transportation logistics clients.
Hands on experience in the field of interest
MUST BE AVAILABLE 15-25 HOURS PER WEEK
Responsibilities
The candidate will work hand in hand with our Recruiting Manager learning industry-standard techniques including sourcing resumes, performing research, account management and variety of administrative related task. Helpful if the candidate is interested in staffing, recruiting, HR and administrative support.
This internship will provide quality training to work in entry-level recruiting and administrative roles. Must be willing to work in a fast-paced work environment, learn quickly and be able to multitask.
We are looking for individuals who will learn how to qualify candidates for our niche careers via phone with our new and existing candidate base, as well as provide office support and administration.
MUST BE A STUDENT IN NEED OF INTERNSHIP OR A RECENT COLLEGE GRADUATE WITHIN 1 YEAR EXPERIENCED PROFESSIONALS SHOULD NOT APPLY
THIS IS A INTERNSHIP
C8BJfHjkow