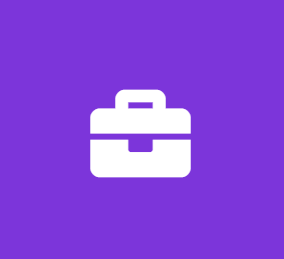 Jr. Software Developer
U.S. Xpress Enterprises, Inc.
Software Engineer Full Time
Job Description
USX Ventures Overview
We are a digital transportation solutions provider that use cutting-edge technology to push the envelope to bring unmatched quality to our customers.
Job Summary
The Jr. Developer will get to assist in the creation of software development, configuration, and integration as we build applications. You will be able to work with Data Analysts, User Experience personnel, and architects to create amazing applications for our users. If you want to have a lot of ownership as you continue to learn and grow, apply now!
Duties & Responsibilities
· Collaborate with internal and external stakeholders to define and understand technical requirements
· Participate in the development lifecycle with a focus on developing new features and functionalities for assigned software applications
· Manage source code versioning and deployment
· Working with design recommendations and feedback to improve design and usability for users
· Providing input into and following established development guidelines and standards
· Providing input to design proposals to reflect costs, time required, and alternative approaches to satisfying existing and future needs
· Partaking in proactive measures of software testing, maintenance, and improvement
· Work with senior engineers to define data architecture and integration work
Qualifications
Education
· Bachelor degree in computer science or equivalent technical skills. Equivalent years of experience are defined as one year of professional experience for each year of college requested.
Experience
· 2 + year of experience with Python, Java, or other software as a software developer
· 2 + years of experience in managing source code versioning and deployment
· Minimum of 1 year with enterprise ETL and SQL experience
· Experience with a source code management software
· Database design and modeling experience, preferred
Skills/Certifications
Good written and oral communication skills.
Good interpersonal skills.
Good judgment and problem solving skills.
Passionate about delivering a great quality software
Work Environment: This job operates in a normal professional office environment and routinely uses standard office equipment such as computers, phones, photocopiers and fax machines, and filing cabinets.
Physical Requirements: While performing the duties of this job the employee is regularly required to talk or hear; frequently stands, walks, uses hands to handle or feel; and reaches with hands and arms.
Job Type: Full-time
Job Type: Full-time
Application Question:
How many years of Python, Java, or other software as a software developer experience do you have?
Work Location:
Benefits:
Health insurance
Dental insurance
Vision insurance
Retirement plan
Paid time off