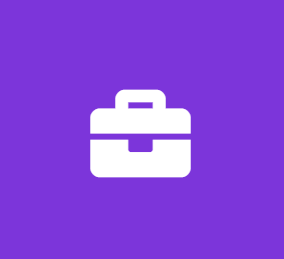 Test Engineer - Intern (Ann Arbor, MI)
L3Harris Technologies
Quality Assurance Internship
Description:
This internship begins Summer 2020. The Test Engineer works with Product Development, Manufacturing and Quality Assurance to perform product testing to facilitate development and release of a device or product designed for production.
Essential Functions and Basic Duties:
Interacts with product development team to define, document, analyze, perform, and interpret developmental tests for new and/or modified products or product components.
Assists test engineering team in the development of test processes and the interpretation of the test results.
Compiles test lab data which may include R&D development, qualification and test support for manufacturing.
Prepares reports by collecting, analyzing and summarizing test data and make recommendations.
Suggests corrective action for procedures and product deficiencies.
Assists with the preparation of documentation for product design and improvements, which include design reviews, product specifications, statement of work, manufacturing process procedures.
Assists in the development of procedures and tools for testing, calibration and verification of equipment.
Develops and validates new processes and procedures to increase the product quality and affordability
Works cross-functionally to assure equipment is properly tested, calibrated and certified.
Applies basic knowledge of engineering mathematics, mechanics, and materials
Works cross-functionally to help define the customer life cycle, test requirements and formulates into internal methods and procedures.
Collaborates with internal design and manufacturing personnel as well as government programs and other external customer personnel.
Provides support for failure investigations and corrective actions.
Uses established procedures and works under immediate supervision.
Demonstrates ethical and professional behavior in accordance with company values.
Performs job duties in a manner that maintains compliance with environmental, health and safety regulations, policies and procedures.
NON-ESSENTIAL FUNCTIONS:
Ensures compliance with requirements, standards and applicable regulatory authorities, and maintains product integrity
Performs verification and analysis using software tools to determine compliance to customer requirements and product specifications; writes corresponding test reports
Works with cross-functional team to draft component specification, design reviews, works with vendors to manufacture parts and validate results by specifying test parameters and methodologies
Provides manufacturing support assuring products are built according to customer requirements and product specifications. Assist in performing failure analysis and corrective actions when necessary
Assists in development of manufacturing test equipment of the electro-optic sighting device
Qualifications:
Currently enrolled in Engineering or related field

GPA of 3.0 or greater

US citizenship or permanent residence is required
Preferred Skills:
Strong quantitative and analytical skills
Basic statistical data analysis
Excellent interpersonal, communication (verbal and written), and presentation skills
Proactive work ethic and energy
Proficient in Microsoft Word, Excel, and Powerpoint
Ability to problem solve and trouble shoot technical issues
Hands-on aptitude with electro-mechanical product
Basic knowledge of laboratory equipment including oscilloscopes, power meters, and laser beam analyzers
Basic ability to read and understand mechanical drawings and electrical wiring diagrams