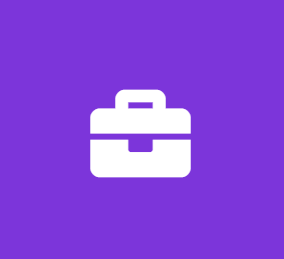 Internship -Test and Evaluation Engineering-Summer 2020
General Atomics and Affiliated Companies
Quality Assurance Internship
General Atomics (GA), and its affiliated companies, is one of the world's leading resources for high-technology systems development ranging from the nuclear fuel cycle to remotely piloted aircraft, airborne sensors, and advanced electric, electronic, wireless and laser technologies.

General Atomics Electromagnetic Systems (GA-EMS) designs and manufactures first-of-a-kind electromagnetic and electric power generation systems. GA-EMS' expanding portfolio of specialized products and integrated system solutions support critical fleet, space systems and satellites, missile defense, power and energy, and process and monitoring applications for defense, industrial, and commercial customers worldwide.

We currently have an exciting opportunity for a Test and Evaluation Engineer Intern to join our Electromagnetic Systems (EMS) Group located in Huntsville, AL. This position is available for undergraduate and graduate students to participate in supervised practical training in a professional field.
This position is available for undergraduate or graduate engineering students to participate in supervised practical training in the testing and evaluation of small satellites and advanced weapon systems. Supports lead test engineers through the coordination, test planning, test execution, post-test inspection, analyses, and reporting efforts. Assists in the completion of non-routine and advanced tasks; assists in the analysis, investigation and solution of non-routine problems; and assists in developing electronic and hard copy documentation as required.
This position will work closely with technical experts and test support staff to meet the demanding needs of our programs.
DUTIES AND RESPONSIBILITIES:
Under limited supervision, working on non-routine projects with general instruction and advanced projects with detailed instructions:
Participates in the day to day activities within the Platform Integration Engineering group assisting in the development of test plans, test schedules, test procedures, and test reports.
Applies engineering knowledge and hands-on engineering skills to support hardware and software integration and assist in troubleshooting test-related issues and resolving non-routine problems.
Assists the test conductor on the oversight of system and subsystem level testing.
Assists in developing electronic and hard copy reports, records, diagrams and charts.
Other duties as assigned or required.
We recognize and appreciate the value and contributions of individuals with diverse backgrounds and experiences and welcome all qualified individuals to apply.
Job Qualifications
Typically requires enrollment as an undergraduate or graduate student at a recognized college or university.
US Citizenship is required.
Pursuing a degree in Mechanical or Aerospace Engineering is preferred.
Must possess: (1) the ability to understand new concepts and apply them accurately; (2) the ability to follow general and detailed instructions as well as organizational policies and procedures; (3) good communication and interpersonal skills to enable effective interface with internal professionals; (4) the ability to work independently or in a team environment; and (5) basic computer skills.
Must commit to at least a 10 week summer internship
Travel Percentage Required :
0% - 25%
Clearance Required?
No