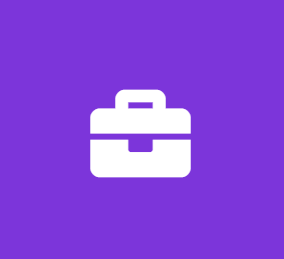 Summer 2020 Product Manager Intern
CBS
Product Internship
REF#: 36027
CBS BUSINESS UNIT: CBS Interactive
JOB TYPE: Paid Intern
JOB SCHEDULE:
JOB LOCATION: San Francisco, CA
ABOUT US:
CBS Interactive is the premier online content network for information and online operations of ViacomCBS as well as some of the top native digital brands in the entertainment industry. Our brands dive deep into the things people care about across entertainment, technology, news, games, business and sports. With over 1 billion users visiting our properties every quarter, we are a global top 10 web property and one of the largest premium content networks online.
Check us out on [1] The Muse, [2] Instagram and [3] YouTube for an inside look into 'Life At CBSi' through employee testimonials, office photos and company updates.
References
Visible links
https://www.themuse.com/companies/cbsinteractive
https://www.instagram.com/cbsinteractive/?hl=en
https://www.youtube.com/channel/UCAvGapyifCtUlmNTagAl_sQ
DESCRIPTION:
Division Overview:
This role is within the CNET Media Group (CMG) organization, home to the biggest brands in publishing: CNET, Gamespot, TV Guide, Metacritic and many more. From massive events like CES and E3, to helping you buy your next phone or deciding what to watch on TV, CNET Media Group is at the center of tech innovation in publishing. Not just at the center; we're #1. And we want you to be a part of it.
Role Details:
As a Product Manager Intern at CNET, you'll have a unique opportunity to shape the vehicle through which we inform millions of people about the latest in the world of technology. You'll need to bridge the technical and business spheres, defining new product ideas and working closely with designers and engineers to launch them. By the end of the summer, you'll have gone through the full product development cycle, gained a deep understanding of the publishing business, and you'll have a feature out there in the wild with your name on it (figuratively). Oh yea, and you'll have had a ton of fun as well - we're in San Francisco after all!
Your Day-to-Day:
Define product experiences with design
Write and maintain detailed product requirement specs
Assist with QA to ensure those requirements are met
Closely collaborate with engineering to manage resources and scope to ensure effective execution against deadlines
Develop quantitative hypotheses for new projects, and analyze data to see if projects meet success criteria, and/or to investigate unexplained increases/decrease to KPIs
Logistics:
Time commitment: full-time, 40 hours per week
This is a paid internship and can be for university credit if it meets your university's guidelines
QUALIFICATIONS:
You are/have:
Majoring in either software engineering, business, or a related field
Excellent analytical, problem-solving, organizational, and verbal/written/presentation communication skills, with the ability to build strong relationships
Ability to self-start, thrive under pressure, and function effectively in a fast paced environment
Passion for technology and/or news media
Demonstrated capacity for leadership and managing multiple projects simultaneously
Additional Requirements:
Intern must be a student currently enrolled in an accredited college, university or bootcamp
Must be at least 18 years old
EEO STATEMENT:
Equal Opportunity Employer Minorities/Women/Veterans/Disabled