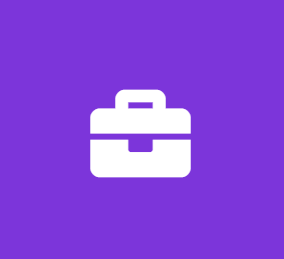 Business Development Intern
SPIRIBAM Fine Rum Specialists
Business Internship
SPIRIBAM represents, markets, and distributes fine Caribbean rums from Martinique, and Saint Lucia. With our diverse portfolio of great rum brands and passionate team of beverage professionals, we are recognized as a leading authority of rum in the spirits industry. For more information on our brands please visit our website www.spiribam.com.
Our office is searching for a Business Development Intern/ Assistant for our office located in Wakefield, Rhode Island to support our national marketing and sales team.
Responsibilities
- Data entry to our business development systems to support business performance analyses
- Distribution of POS (point of sale) materials to national marketing and sales team
- Support with bill backs / AR / client invoicing
- Assistance with supply chain centralization and inventory maintenance
- General office management
Qualifications
- Be a sophomore or junior studying: General Business / Supply Chain / or related business field.
- Knowledge of French or experience in the Spirits industry is a plus.
Skills
- Ability to self-manage
- Strong attention to detail
- Motivated
- Strong experience with Microsoft Office (Word, Power Point, Excel)
Hours and Compensation
- 10 hours per week. Flexible hours
- Start January 2020
- Compensation to be discussed based on experience
Job Type: Internship
Work Location:
Benefits:
This Company Describes Its Culture as:
Aggressive -- competitive and growth-oriented
Team-oriented -- cooperative and collaborative
Schedule: