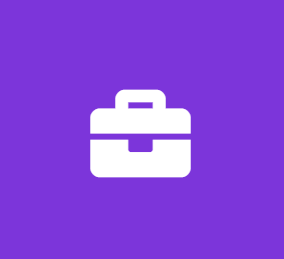 Quality Control Engineering Intern
AISIN Electronics Illinois, LLC
Quality Assurance Internship
SUMMARY
This position will support the Quality Control Department in the completion of various duties required to meet the goals of the department.
ESSENTIAL DUTIES AND RESPONSIBILITIES
Ensure product's compliance with Customer's requirements.
Interface with customer relating manufacturing quality issues.
Work with approved supplier to procure quality subcomponents using PPAP.
Participate in drawing review at early product planning stages.
Participate in cross functional PFMEA activity.
Participate in cross functional control plan development.
Implement customer part approval process activity per AIAG guidelines.
Evaluate data, set control levels and maintain SPC control charts on selected items.
Present information at Quality Review stages.
Feedback customer quality information back to manufacturing.
Coordinate and implement quick countermeasure activity.
Meet with MFG to understand in-process problems & subcomponent trouble.
Maintain set of current drawings.
Implement customer part approval process activity per AIAG guidelines.
Customer Window.
Customer PPAP Process.
Supplier PPAP Process.
Supplier Evaluations.
Set up & Evaluation of RT Parts.
Evaluation of Returned Product (Field & Customer) & Report.
Preparation of Management review material (Monthly & QR).
PRMEA.
Process Audit.
Defect Analysis & Reporting.
QIP Activity.
AOR.
Support Hoshin Kanri Activity.
3K (Hub & ECT pin hole etc..).
Help achieve ISO/TS16949 and ISO 14001 registration within company determined time frame.
Perform all duties in conformance to appropriate safety and security standards.
Will perform other reasonably related tasks within the Company as required by the Supervisor or Management.
SUPERVISORY RESPONSIBILITIES
No supervisory responsibilities, except directing team members when appropriate.
KNOWLEDGE, SKILLS AND ABILITIES
Complete product knowledge
Complete process knowledge
General physics ability
Excellent written communication skills
Excellent time management skills
Excellent cooperative personality
Ability to work 3 shifts
Ability to work weekends and holidays
Short term notice business travel
Overseas business travel
Ability to interact well with coworkers.
Ability to understand, follow and implement posted work rules and company procedures.
QUALIFICATIONS, EDUCATION & EXPERIENCE REQUIRED
Proof of High School Diploma or General Education Degree (GED)
Currently enrolled as a Sophomore, Junior or Senior in an engineering-related degree-seeking program at least time during regular semesters
Have the ability to work at a minimum of 15 hours per work week (Monday Friday) during normal business hours (recommended is 20 hours/week)
ORGANIZATIONAL (AND OUTSIDE) RELATIONSHIPS
All other AEIL Departments and various outside vendors and customers.
WORK ENVIRONMENT
Some dust, noise, oils, greases, grinding debris, compressed air, metal shavings, propane, solvents and occasional heavy lifting.
Exposed to hazardous machinery and/or conditions that could result in injury up to and including a fatality if safety measures are not followed and adhered to.
Exposed to shop elements such as noise, dust, odors, fumes, oils. The performance of this position normally requires exposure to a typical manufacturing areas were under certain conditions that require the use of personal protective equipment such as