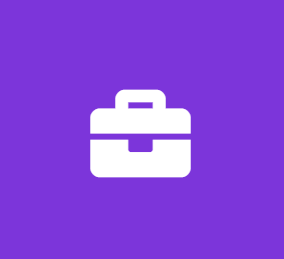 Junior Software Engineer
Willowview Consulting, LLC
Software Engineer Full Time
GENERAL DESCRIPTION
This position requires a motivated individual who's not afraid to dive into something new. Your experience developing low- and high-level software applications will often come into play simultaneously. We don't just need a coder. We need an inventor, risk taker, dreamer and someone who loves what they do. Hard work will be rewarded with an opportunity to work on many different types of projects. You'll have to be able to balance your priorities though. We are a small team which means everyone has a big contribution. Being able to work independently will serve you well. This position allows you to mostly work from home with occasional visits to the local office.
KEY TASKS AND JOB RESPONSIBILITIES
· Designs, Develops, Tests and Maintains complex high-level and low-level software deliverables.
· Works closely with other engineers and management during the entire product development lifecycle.
· Participates in Business Development activities by defining and researching new product concepts.
· Develops documentation and participates in code and design reviews.
· Participates in product testing at customer sites.
EDUCATION AND EXPERIENCE
· Bachelor's Degree in Computer Science, Electrical or Software Engineering
· A minimum of 2 years of experience developing C/C++ code.
· Experience with Linux, Real-Time Operating systems and SQL.
· Knowledge of digital radio concepts and IoT.
· Experience developing sensor-based systems.
· Experience with battery-operated/low-power systems.
· Understanding of networking and TCP/IP.
· Experience with board bring-up as well as debug with Oscilloscope and/or Logic Analyzer.
Job Type: Full-time
Education: