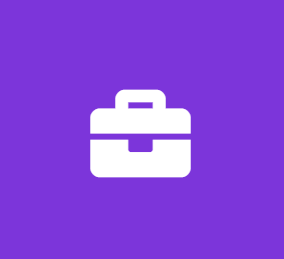 IT Support Associate - Intern
Project Hospitality
Customer Support Internship
IT Support Associate - Intern
Work Schedule: Part-time, 3 days a week, 9:00 a.m. - 5:00 p.m.
SUMMARY:
The IT Support Associate will provide customer support and IT assistance to program staff as needed. Will be responsible for onsite and remote technical end-user support including but not limited to Microsoft Windows, Microsoft Office, Google G-Suite, and Mobile devices on IOS and Android platforms.
RESPONSIBILITIES:
Provide customer support and IT administrative assistance to all program staff as needed.
Troubleshoot, repair and install computer systems (PC) and mobile devices (iOS / Android).
Performing software updates and backups when requested.
Answer, evaluate, and prioritize incoming ticket/calls, e-mails, and on site visit requests for users' experiencing problems with computer hardware, software and peripherals, networking and other computer related problems.
Address customers professionally in; ask questions to quickly determine nature of problems; follow up with customers to ensure issues have been resolved.
Resolve internet problems with Local Area Networks (LAN) and Wide Area Networks (WAN).
Take initiative for all IT help requests without being prompted.
Assist in planning and implementation of multi-scale projects as needed.
QUALIFICATIONS/REQUIREMENTS:
Currently pursuing a degree in: Computer Science, Software Engineering, Information Systems, MIS, Business Information Systems, Business or Engineering with IT focus (other related majors may be considered) Minimum GPA 3.0 IT related experience a plus.
Ability to learn new technologies and processes information quickly.
Ability to adapt to changes in timelines and sequences.
Excellent verbal and written communication skills.