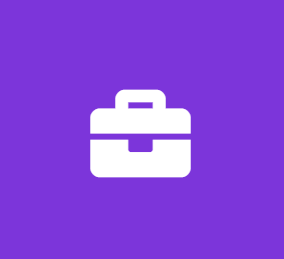 Assistant Director of International Programs
Stanford University
Customer Support Internship
Assistant Director of International Programs, Pre-Collegiate Studies
(Student Services Officer 2)
FTE: 100%, Exempt
Stanford Pre-Collegiate Studies (SPCS) is an innovative center for pre-collegiate education committed to Stanford's ideals of academic excellence and respect for diversity of backgrounds and experiences. SPCS brings together intellectually curious students from around the world in engaging learning communities, designed to foster critical thinking, promote personal growth, and inspire dedication to lifelong learning in the next generation of global citizens. The offerings of Stanford Pre-Collegiate Studies include a diverse array of academic enrichment programs that take place on the Stanford campus during the summer, as well as during the school year. Summer programs include the Pre-Collegiate Summer Institutes, the Stanford University Mathematics Camp (SUMaC), the Summer Humanities Institute, the Pre-Collegiate International Institutes and the Stanford Medical Youth Science Program (SMYSP), altogether hosting over 2,400 high school students each summer. In addition, SPCS offers a variety of Math, Science and Humanities Circles, providing enrichment to several hundred K-12 students during the school year and the Honors Academies, offered to middle and high school students in select international locations through our international collaborators.
We are seeking an Assistant Director of International Programs to take a leadership role in support of our international programs and collaborations. Your background in international education, attention to detail, and ability to build strong relationships will be essential in this multi-faceted role requiring creativity, excellent judgment, and superb communication skills.
The Assistant Director reports to the Director of International Programs and is responsible for the administration of the International Institutes, serving over 600 international high students each year, and for the Honors Academies, offering 30 courses in 7 locations annually. They will supervise a staff of 5-6 part-time workers including editors, program associates, a program manager and an event manager. They will also collaborate with our International Programs Coordinator, and the over 30 international education organizations that we work with, in support of their annual marketing and student enrollment process. They will also collaborate with the SPCS Residential Education team to select, train and supervise the summer residential staff who support our international participants.
The ideal candidate has a strong academic background, work experience in international education, preferably at the higher education level, teaching or administrative experience at the high school or university level, and an interest in contributing to an energetic, collaborative and inclusive workplace.
Please Note: The position is located at Stanford's new Redwood City Campus. https://redwoodcity.stanford.edu/
Your responsibilities include:
• Lead the International Institutes summer residential program development including session dates, residential housing, event venues, field trips, and the academic schedule. Assist the Director of International Programs in planning the academic topics, and in the hiring and support of contingent instructors.
Serve as the main contact to our external collaborators. Provide support to them, including assistance with student selection processes, review of their marketing plans and materials, and travel to their sites to give presentations to parents and prospective students.
Monitor program enrollment, qualify prospective new collaborators, and initiate outreach efforts as needed to meet enrollment goals.
Oversee the student registration process and technology, including process improvements necessary to ensure a positive and appropriate user experience for international families.
Recruit, interview, select, hire, train and supervise contingent program staff (including editors, program associates, an event manager and a program manager). Assist with selection, training and supervision of the residential staff who support international participants.
Manage the annual contract process and initiate billing for organizers through Stanford's financial system. Monitor payments and escalate issues to the Director and/or Finance Manager.
Collaborate with the Residential Education team to help resolve participant issues including liaising with the organizer; interpret policies, and mediate complex and sensitive issues. During program sessions (July and August) participate in rotating on-call duty.
Serve as the departmental expert on international affairs and international risk management. Provide support for Visitor Visa related international immigration issues and other immigration issues encountered by all SPCS students and instructional staff. Develop and maintain relationships with university offices that support and oversee international activity. Update program policies annually and communicate changes within SPCS.
Collaborate with Marketing to develop materials to share with our collaborators and to update the program website regularly.
Oversee post-program evaluation processes, including participant documentation (certificates of completion, letters of evaluation) and student surveys (feedback from participants regarding the residential and instructional program).
Increase the diversity of SPCS's international student population, by providing support to underrepresented students and creating relationships in new countries.
Work with the Director and the SPCS leadership team on innovations that support the global reach mission of Stanford Pre-Collegiate Programs.
To be successful in this position, you will bring:
Minimum: Bachelor's degree and three years of relevant experience, or combination of education and relevant experience. Strongly Preferred: graduate degree, plus 3-5 years of previous experience in a similar position.
Experience working in international education, ideally at the high school or university level.
Ability/willingness to travel (up to 10% of the time) and to present to international audiences.
Strong communication skills to clearly and effectively communicate information to internal and external audiences, client groups, and management, both verbally and in writing.
Advanced analysis and problem-solving skills.
Advanced customer service skills.
Strong computer skills, including experience with Microsoft Office Suite, particularly Excel. Experience with, or ability to learn, InDesign, Drupal, and/or SQL would all be helpful.
Understanding of financial transactions, and the ability to ensure and apply compliance with legal, financial, and university policies and external regulations.
Excellent judgment, integrity, flexibility, and creativity as well as a positive attitude and superior problem-solving skills.
Ability to frequently sit, and consistently perform desk-based computer and other office-related tasks
In addition, preferred skills and qualities include:
Advanced excel skills and experience with database administration.
Deep knowledge/expertise in matter of international affairs and visa management.
Experience/flexibility with frequent extended work hours or non-standard hours based on project or business needs during peak periods. This position has a demanding schedule from January through late August and may have some evening and weekend work during this period, as well as on-call responsibilities during the summer and the ability to respond quickly to situations that arise during the program.

Why Stanford is for You
Imagine a world without search engines or social platforms. Consider lives saved through first-ever organ transplants and research to cure illnesses. Stanford University has revolutionized the way we live and enrich the world. Supporting this mission is our diverse and dedicated 17,000 staff. We seek talent driven to impact the future of our legacy. Our culture and unique perks empower you with:
Freedom to grow. We offer career development programs, tuition reimbursement, or audit a course. Join a TedTalk, film screening, or listen to a renowned author or global leader speak.
A caring culture. We provide superb retirement plans, generous time-off, and family care resources.
A healthier you. Climb our rock wall, or choose from hundreds of health or fitness classes at our world-class exercise facilities. We also provide excellent health care benefits.
Discovery and fun. Stroll through historic sculptures, trails, and museums.
Enviable resources. Enjoy free commuter programs, ridesharing incentives, discounts and more!
How to Apply
We invite you to apply for this position by clicking on the "Apply for Job" button. To be considered, please submit a cover letter and résumé along with your online application. Your one-page cover letter should briefly describe your background in customer service and provide examples of your experience with attention to detail, responsiveness, and decision-making.

The job duties listed are typical examples of work performed by positions in this job classification and are not designed to contain or be interpreted as a comprehensive inventory of all duties, tasks, and responsibilities. Specific duties and responsibilities may vary depending on department or program needs without changing the general nature and scope of the job or level of responsibility. Employees may also perform other duties as assigned.
Consistent with its obligations under the law, the University will provide reasonable accommodation to any employee with a disability who requires accommodation to perform the essential functions of his or her job.
Stanford is an equal employment opportunity and affirmative action employer. All qualified applicants will receive consideration for employment without regard to race, color, religion, sex, sexual orientation, gender identity, national origin, disability, protected veteran status, or any other characteristic protected by law
Visa sponsorship is not available for this position. All candidates must be eligible to work in the U.S.